InForm Listed in the Top Architects in Honolulu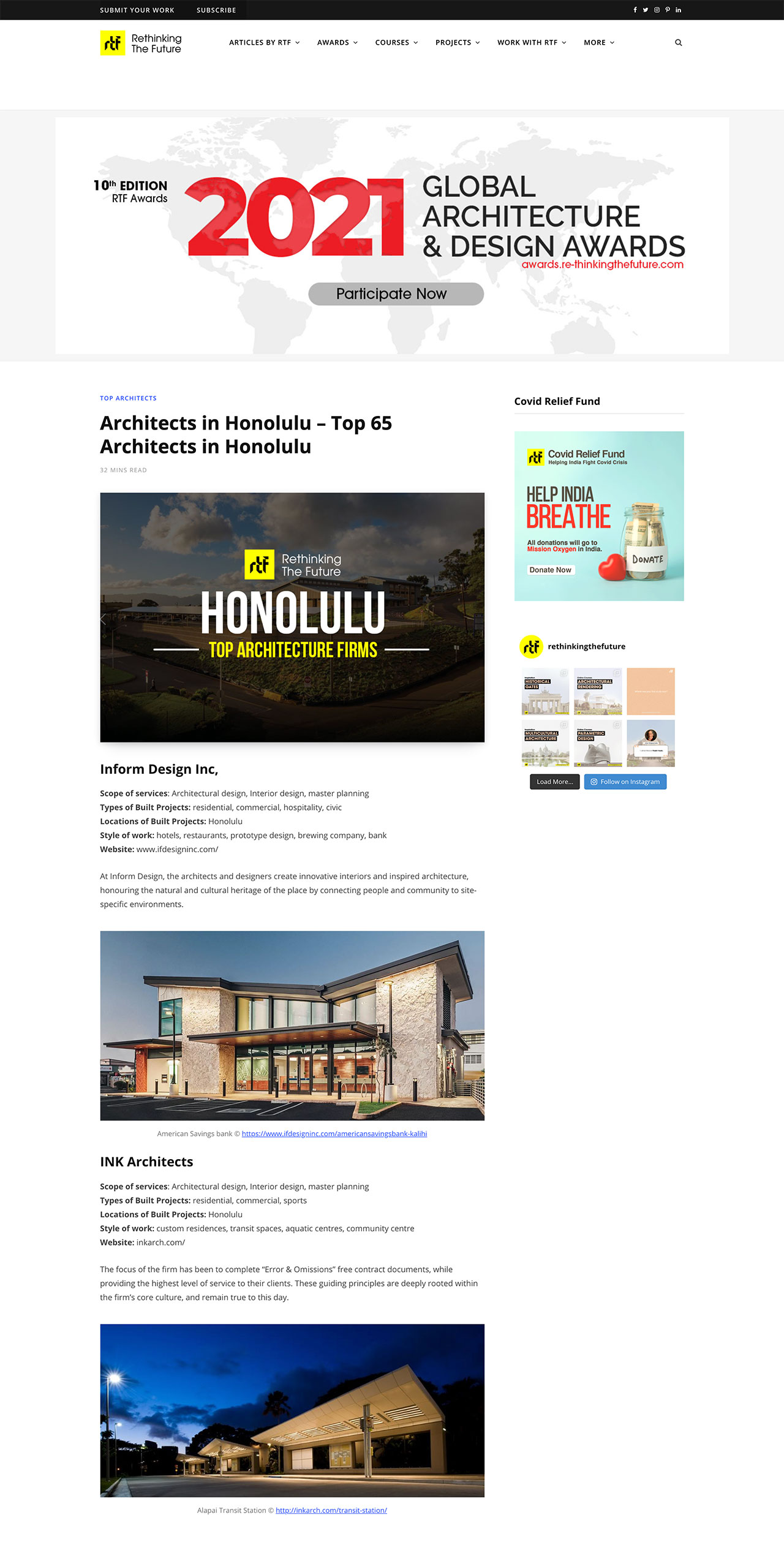 Re-Thinking the Future is an online platform that encourages and promotes excellence in Architecture on a global scale. The website acts as a source of inspiration, criticism and development, as well as connecting potential clients with the best architectural practices across the world.
For almost a decade, Rethinking the Future has been a leading organization committed to providing an international platform not only to recognize and acknowledge design talents from all over the world but also to celebrate and share the knowledge created through a plethora of awards, events and academic dialogues in the field of architecture and design.
We were thrilled to see InForm in their recent list that focused on Honolulu and named us one of the top architectural firms in Honolulu. We feel honoured to be listed amongst some of the best companies on the island and will continue to grow and develop our fantastic team of designers.