At InForm Design, we believe in connecting with people, landscapes, and culture, to provide architectural and interior designs that go above and beyond. On the interior side, we pride ourselves in our ability to source quality brands and products to take our designs to the next level. One way we do this is by partnering with local artisans, which became even more important and valuable during the pandemic when supply chain issues created delays and impacted budgets. It is always a win-win when we can provide our clients with faster project times while helping our community and artists.
Below are a few recent projects highlighting some of our favorite local artisans and artists.
Matthew Tapia – Aloha Beer Downtown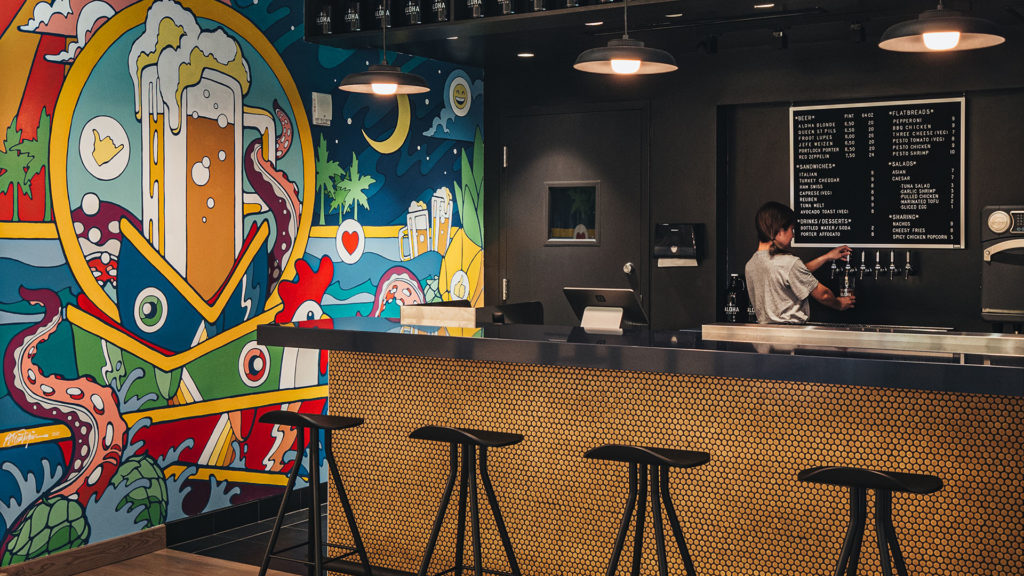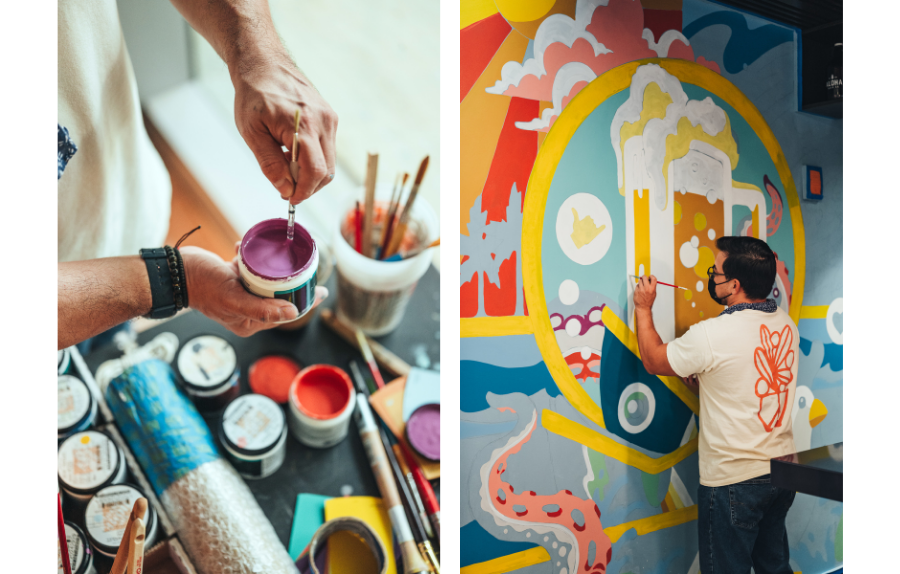 For the design of our award-winning Aloha Beer Co. Downtown, we collaborated with world-renowned graphic artist Matthew Tapia to create a vibrant mural around which the creatively-led concept was centered. Inspired by the irreverent, tongue-in-cheek names of the dishes found on the Aloha Beer menu and Matt's favorite 70s artists, the mural's colorful and eye-catching retro flavor draws passersby to the space.
View more of Matthew Tapia's art on Instagram @matthewtapia
Kamea Hadar – Ala Moana Hotel by Mantra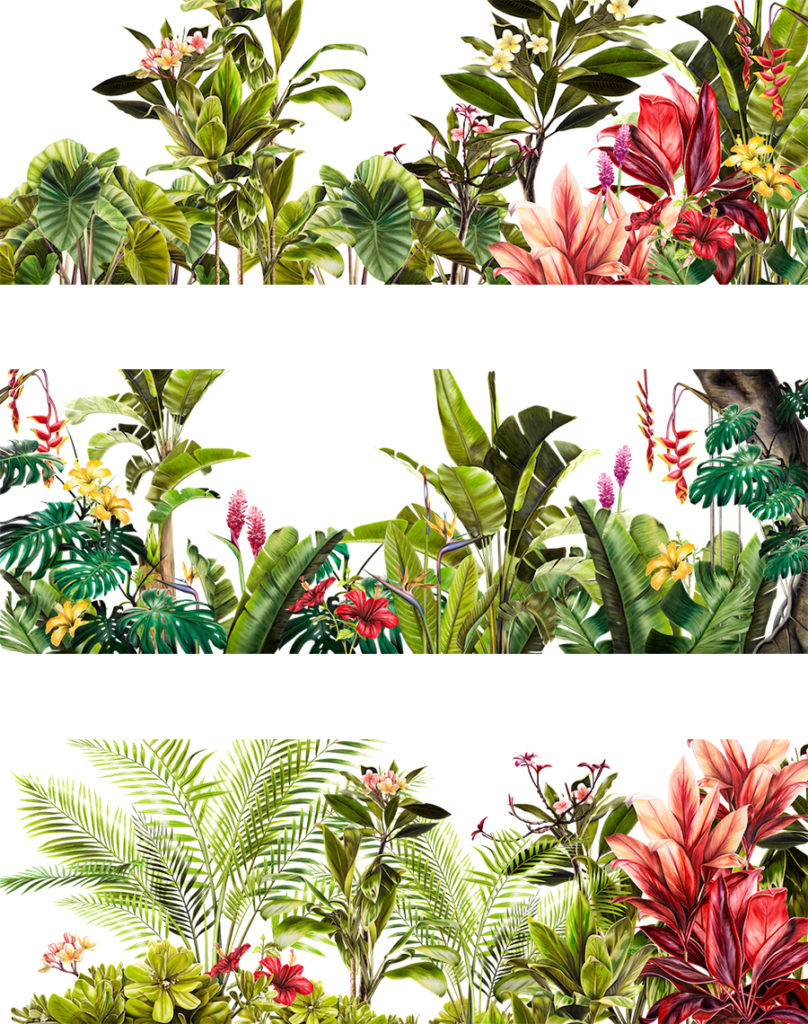 As part of our renovation of the Ala Moana Hotel by Mantra's lobby, we commissioned prominent local artist Kamea Hadar to create a 60-foot-long three-panel mural. Vibrant, colorful and slightly retro, the mural depicts the islands' vibrant flora and fauna from mauka (mountain) to makai (ocean), paying homage the Hawaiian translation of Ala Moana meaning 'pathway to the sea'.
View more of Kamea Hadar's art on Instagram @kameahadar
Erin Ibarra – Taqueria El Ranchero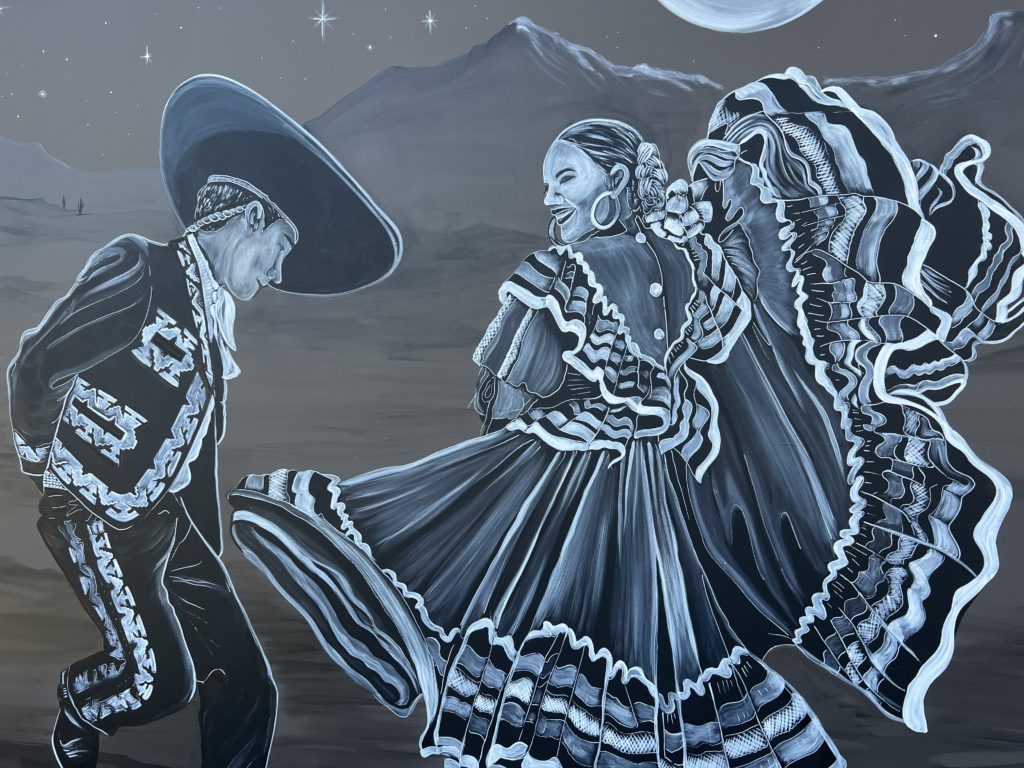 The modern taqueria we designed for Taqueria El Ranchero's newest location at Ka Makana Ali'i wouldn't be complete without the incredible black-and-white mural created by chalk artist Erin Ibarra.
View more of Erin Ibarra's art on Instagram @the_artery_design_co
Leleo Kinimaka – Ala Moana Hotel by Mantra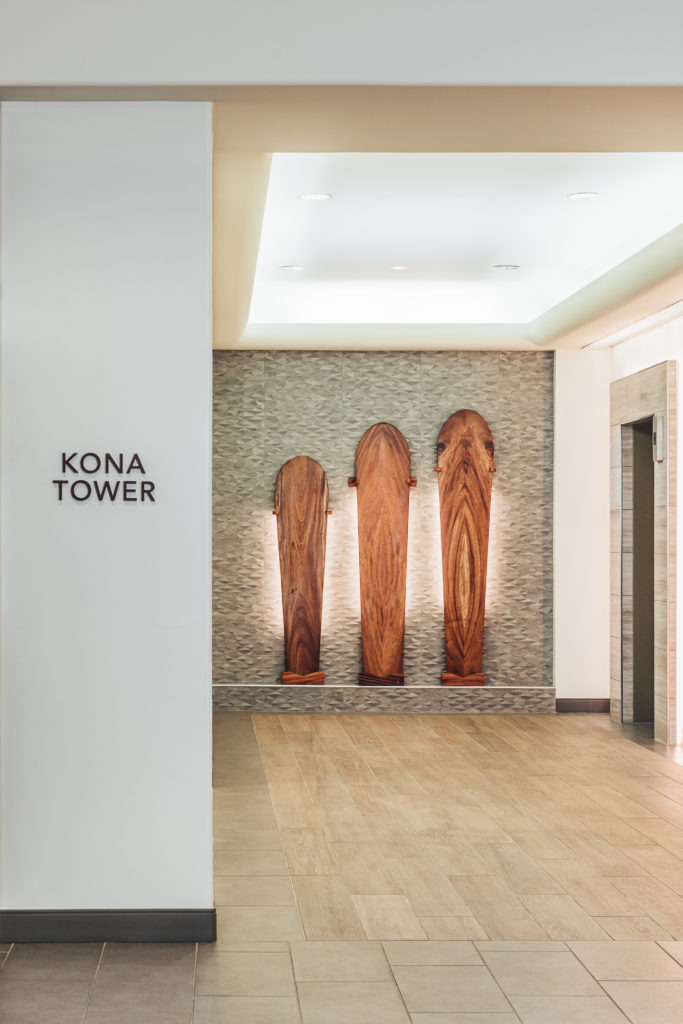 We partnered with woodworker Leleo Kinimaka to handcraft three alaia, a type of traditional Hawaiian wooden surfboard, made with indigenous tropical hardwoods for installation at the Ala Moana Hotel. The unique surfboard designs add to the hotel's character, authenticity and overall sense of place and pay homage to the Kinimaka Family's watermen legacy.
View more of Leleo Kinimaka's art on Instagram @leleokinimaka
Burl and Barrel – Hokulani Waikiki by Hilton Grand Vacations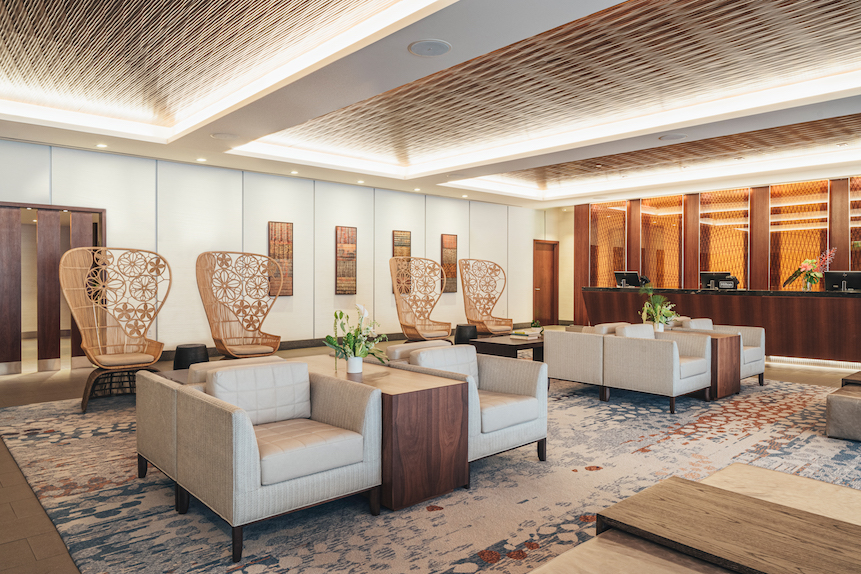 Specializing in handmade surf craft and woodwork, Burl and Barrel Hawai'i created several wooden side tables for the renovation of the Hokulani Waikiki's lobby. Our design approach was to thoughtfully introduce a contemporary local sense of place through a mix of furnishings and materials.
View more of Burl and Barrel's art on Instagram @burl_and_barrel_hawaii