The Flip Flop Workshop design was awarded the 2015 Building Industry Association's Grand Award for projects less than 7,500 square feet.
CLIENT: Flip Flop Workshop
LOCATION: Ala Moana Center, Honolulu, HI
BUILDING AREA: 500 SqFt.
COMPLETED: 2015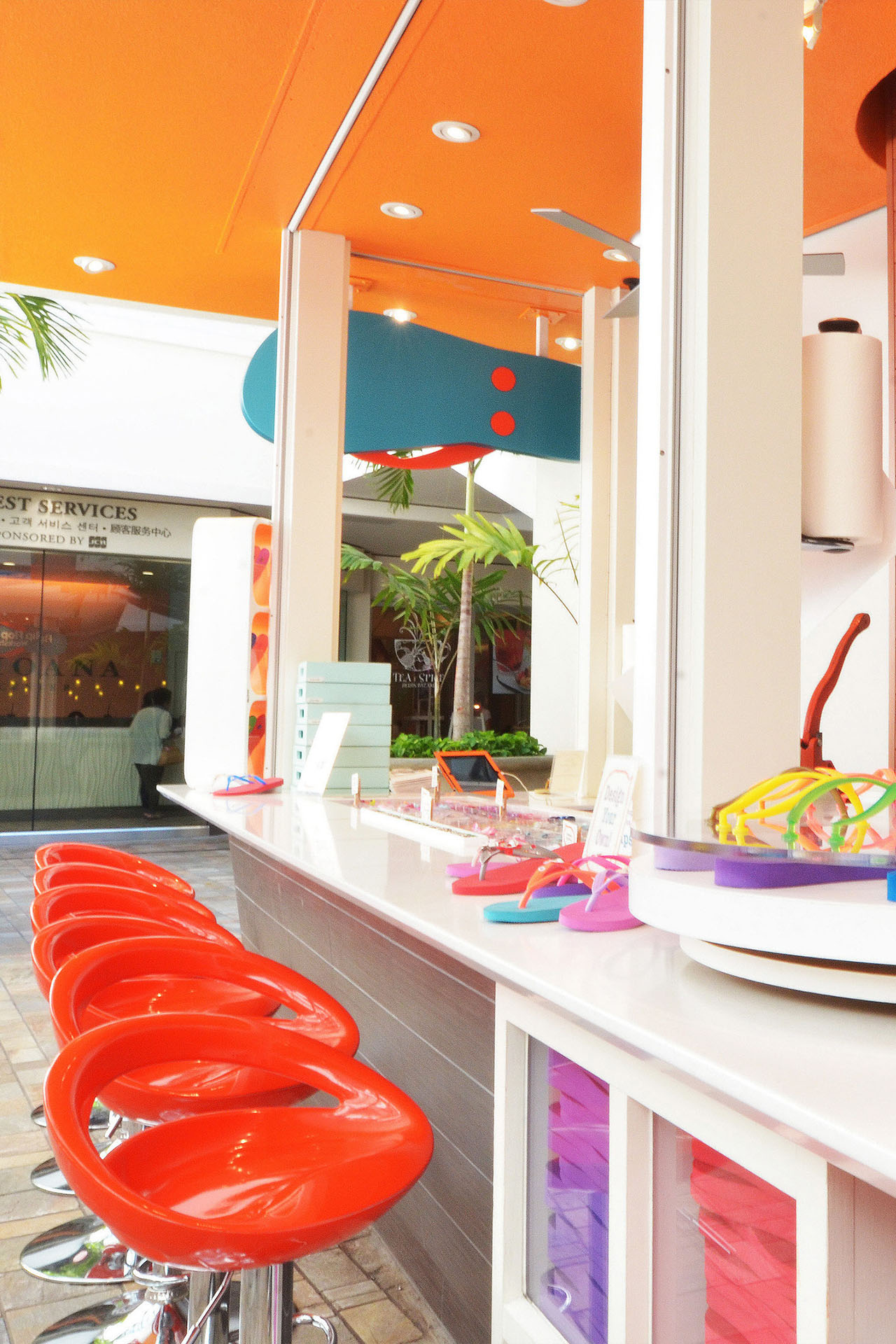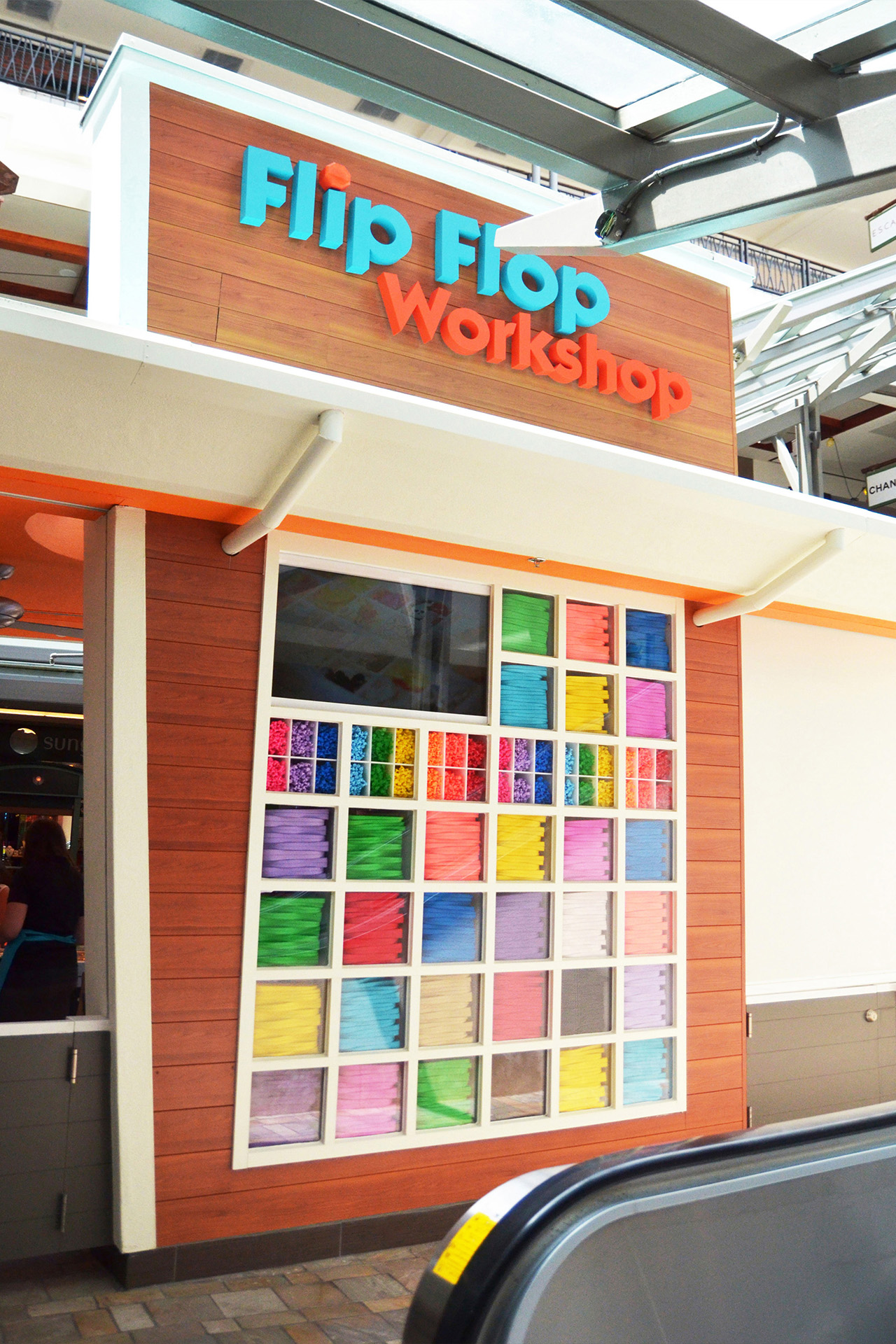 Strategically located between the mall escalators and the food court, Flip Flop Workshop draws your curiosity with its colorful roof and sign.
Flip Flop Workshop is an entirely new concept where customers design their own custom flip-flops, better known in Hawaiʻi as the Rubbah Slippah, the unofficial state footwear. Customers can choose from a rainbow of soles and straps, and hundreds of unique embellishments, in creating one-of-a-kind flip-flops. Our design team capitalized on the kiosk's unique location between two existing mall escalators and outside the popular food court, creating a colorful and inviting retail experience.
The kiosk's single plane knife edge roof form and wood siding feature wall is shaped to provide maximum visibility from the ground and high vantage point from the escalators. The ceiling is painted a bright orange to capture the eye and elicit excitement and the whimsical rooftop design draws attention to the fun and creativity happening below. Product is prominently displayed in cubbies, offering an incredible selection of soles and straps in an array of colors. A bar-like counter with orange stool seating further entices customers to customize and create their own artistic footwear.