Waikiki DFS Galleria's second floor transformation began with 20,000 square feet of beauty brands, beauty lab, beauty concierge, event pad, and fragrance.
CLIENT: DFS Hawaii
LOCATION: Honolulu, HI
BUILDING AREA: 20,000 SqFt.
COMPLETED: 2010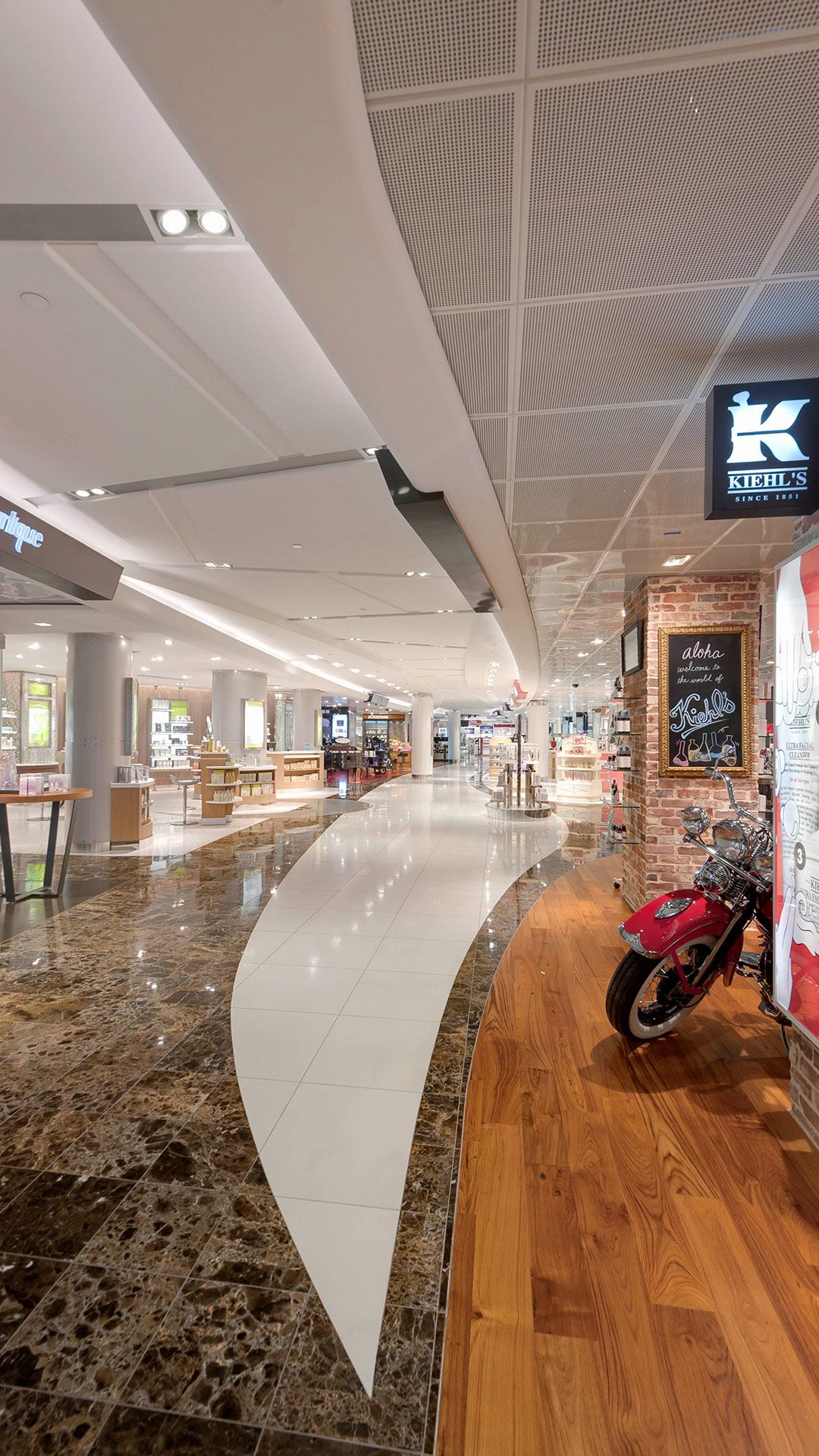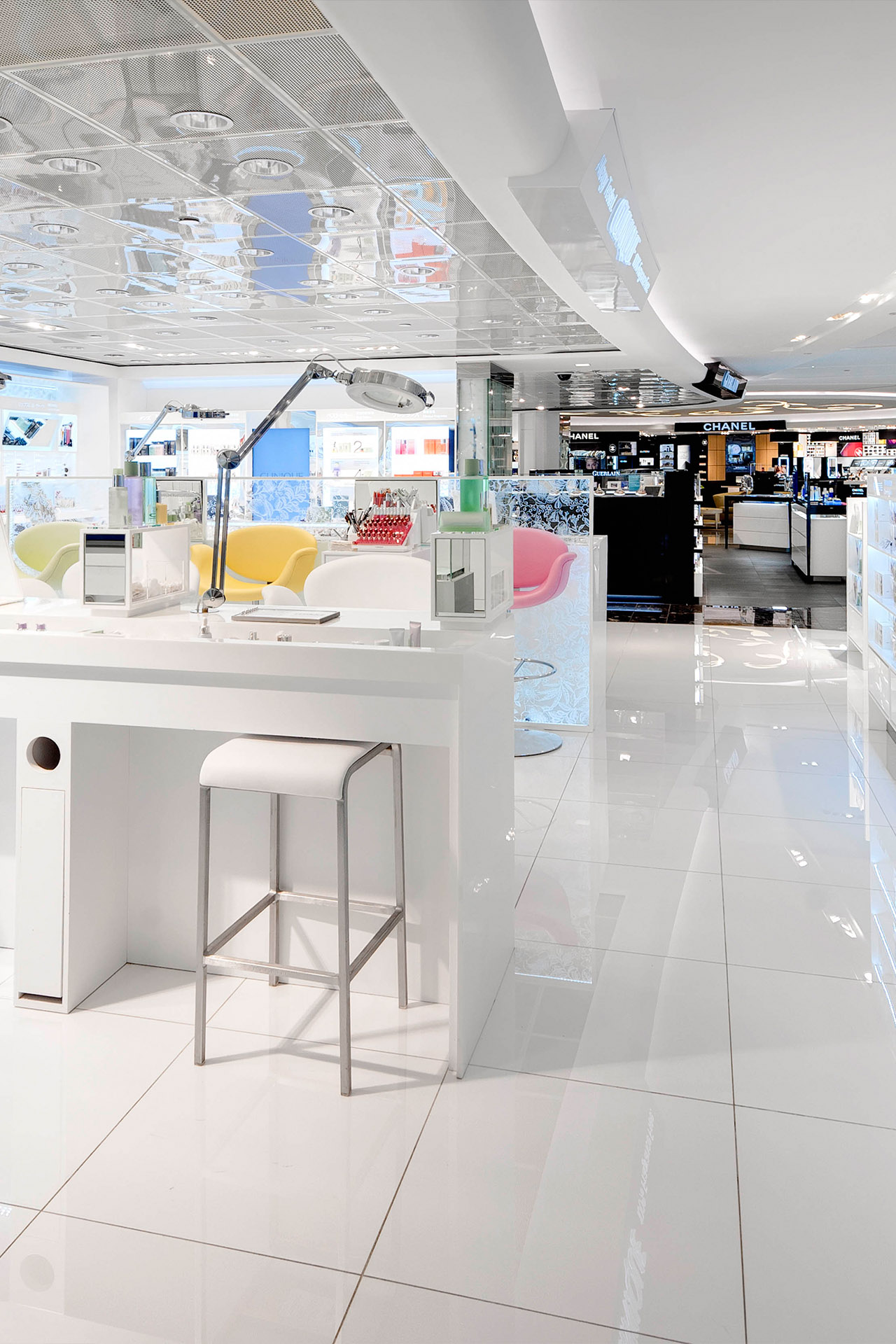 Architectural design need not always be the focus, but instead how the space is used should dictate the design. Intentional simple colors and textures allow the brands to take center stage.
Transforming the second floor required gutting the entire floor and coordinating utilities for all brands. During demolition it was discovered that Beauty World would straddle two buildings with different floor-to-deck heights and different floor elevations requiring transition considerations between brands and in the common area. InForm quickly provided proactive solutions for successful project completion.