Guests are greeted by an interior that is inspired by Hawaiʻi's sense of place. Colors and patterns of the islands are balanced to create a sophisticated indoor / outdoor retreat.
CLIENT: DFS Hawaii
LOCATION: Honolulu, HI
BUILDING AREA: 5,000 SqFt.
COMPLETED: 2012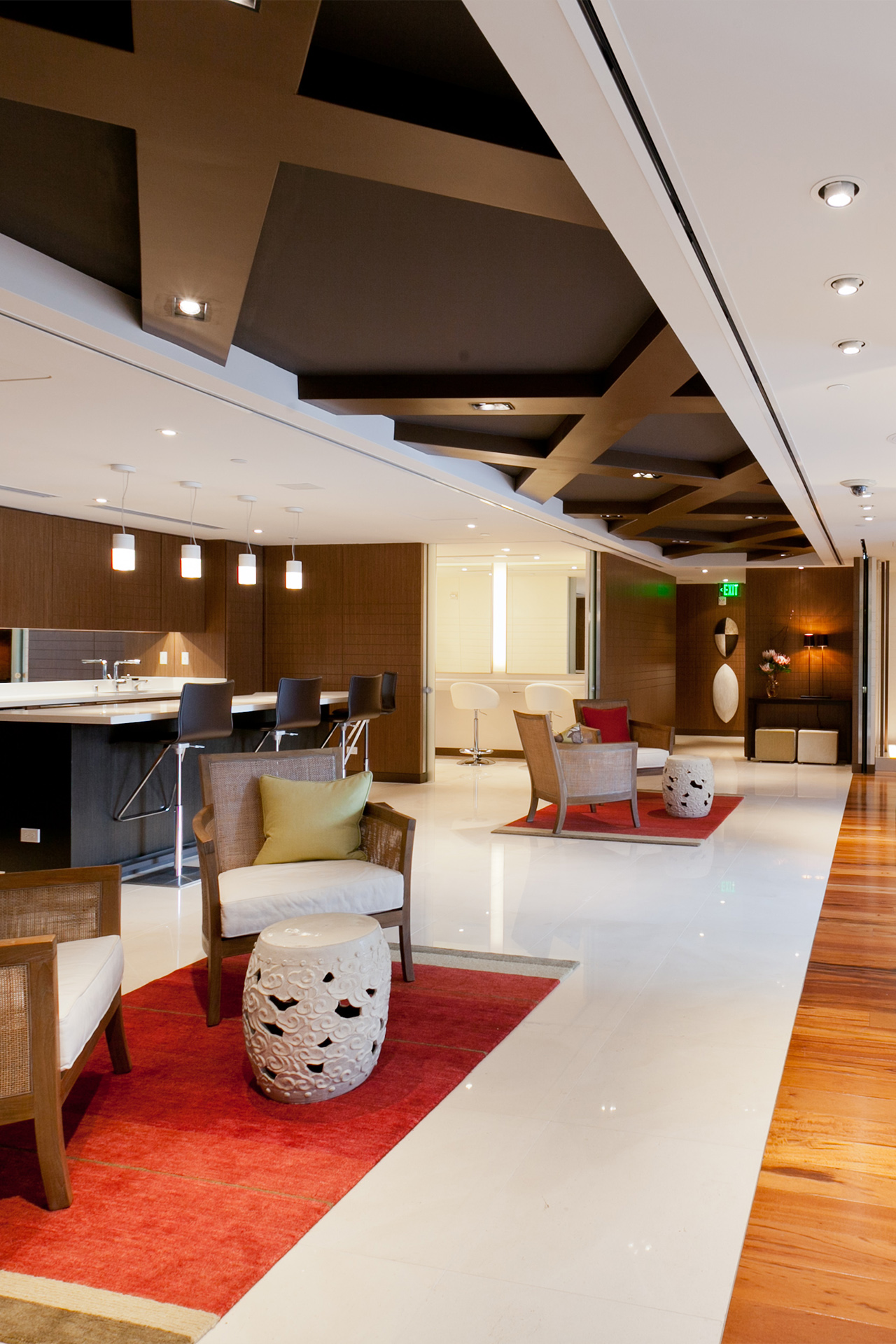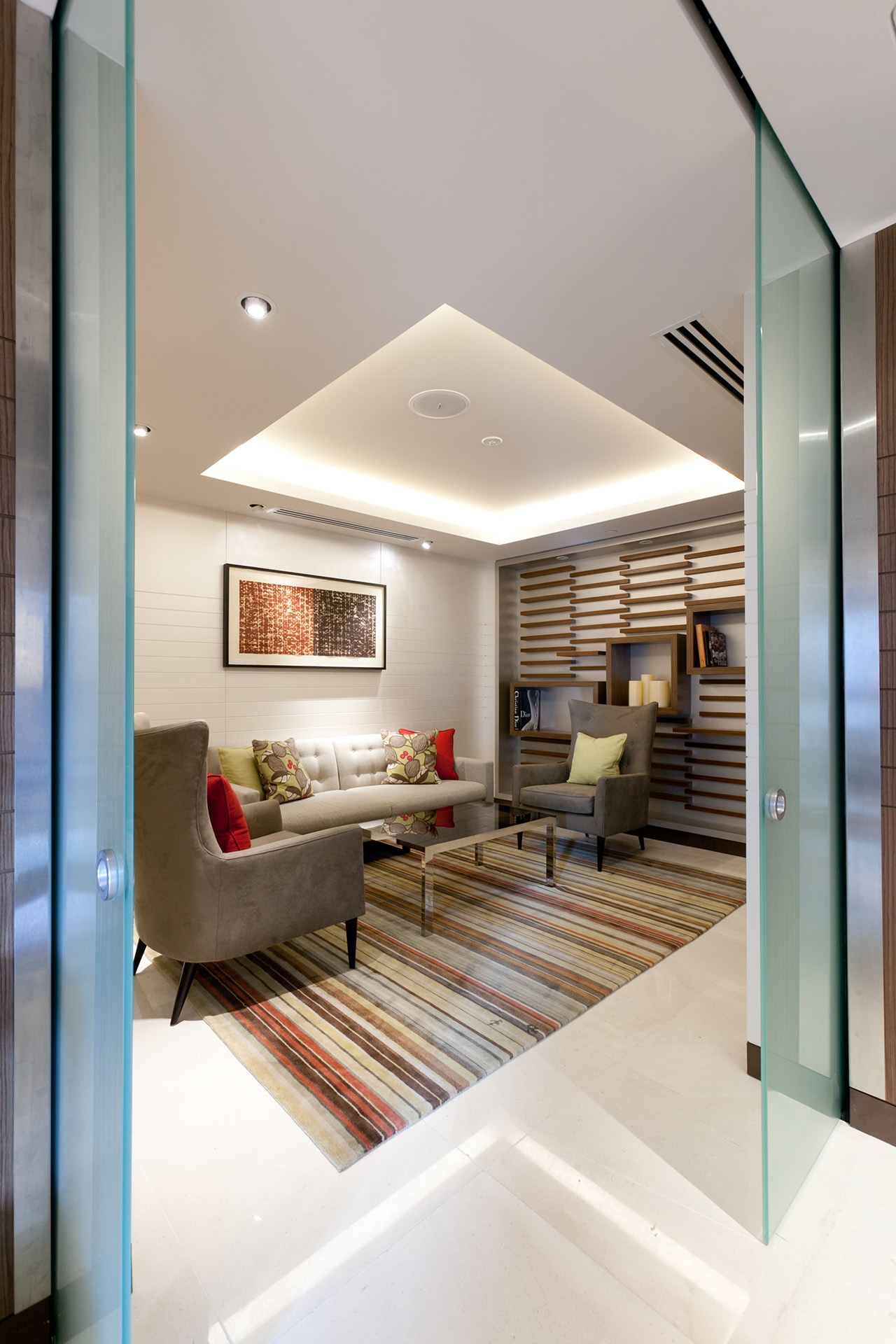 The lounge acts as a meeting place and an oasis for DFS VIPs to relax and unwind after a long day of shopping in paradise.
Duty Free Shops (DFS), an international retailer, envisioned a luxurious lounge for its elite clientele at the T Galleria Hawaiʻi by DFS flagship store on bustling Kalākaua Avenue in Waikiki. The exclusive area provides VIPs with an exquisite sanctuary where they can relax and unwind after a day of shopping in paradise.
The dynamic wood ceiling pattern is reminiscent of the main shopping area and the tropical wood flooring, artwork and color accents tastefully reflect Hawaiʻi's natural beauty.
Sophisticated and modern, the space also provides a range of personalized services and amenities to make the members' travel and shopping experiences truly delightful.