Pacific Business News 40 Under 40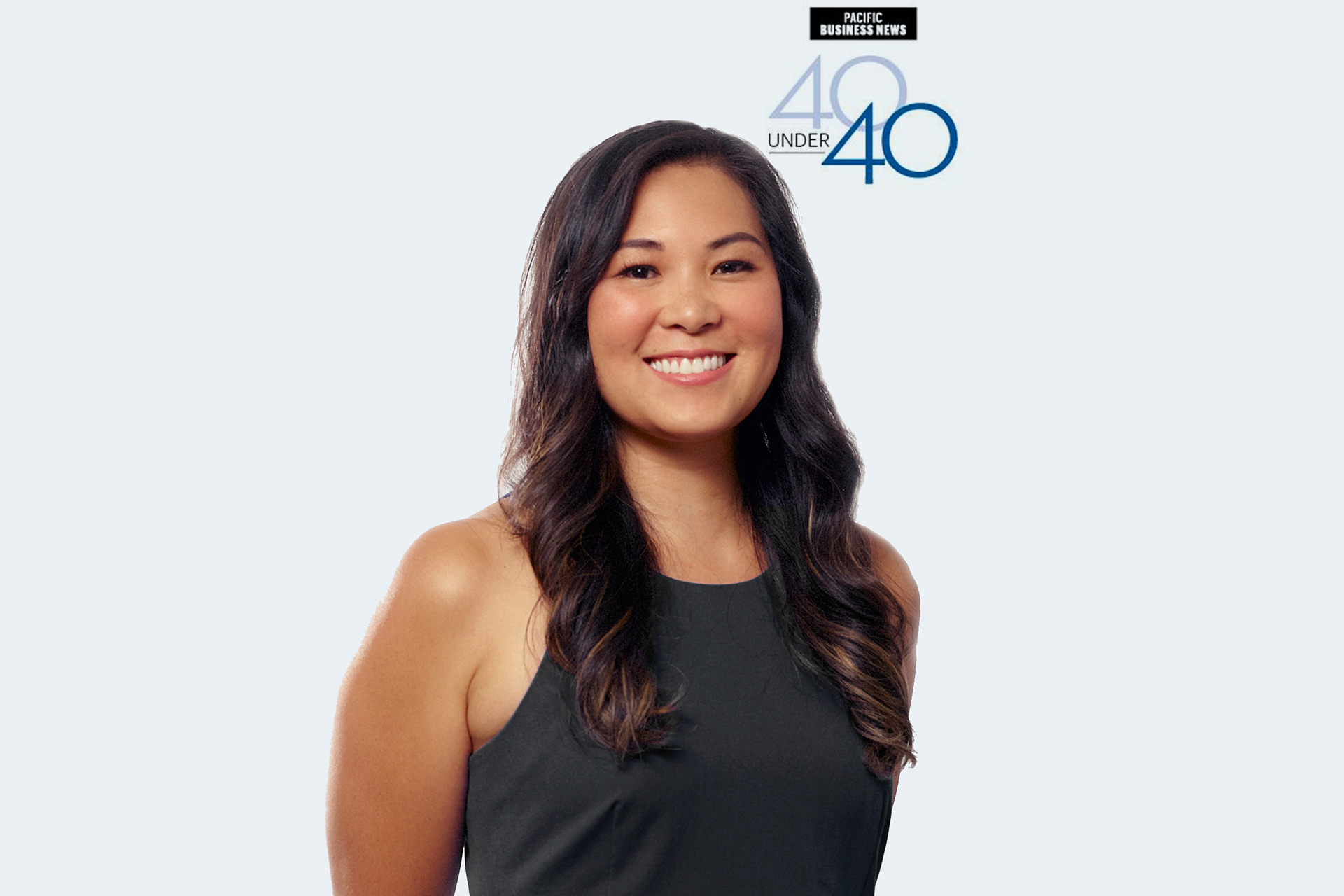 We would like to say a huge congratulations to our Director of Interior Architecture, Jen Toba-Davila on being selected for this year's PBN 40 Under 40 Class of 2021.
Pacific Business News recognizes professionals making significant impacts to Hawaii businesses and communities. Whilst this is usually a red carpet event, there was no formal, in-person event this year due to restrictions on gatherings due to the Covid-19 pandemic.
Jen continually demonstrates business excellence through her sheer determination to grow professionally and always deliver with excellence and is passionate about all aspects of design across a broad spectrum of Architecture and Interior Design. Jen's high level of formal education (Doctor of Architecture from University of Hawaii) and varied professional career in both Architecture and Interior Design firms have provided Jen with a unique ability to service building exterior and interior client design needs and the Hawaii community.
Jen also recognizes the need to contribute to the development of her internal and external firm peers and does so by participating in the Honolulu Chapter of the American Institute of Architects (AIA) where she served as Secretary on the Chapter Board of Directors and continues to serve as Chair of the Professional Development Committee, and Chair of the 5x5x5 Mentorship Program. Jen is also a mentor in the International Interior Design Association (IIDA) mentorship program and a member of the Hawaii Chapter of the IIDA.
Congratulations Jen!