Your Friday pau hana plans just got a whole lot easier.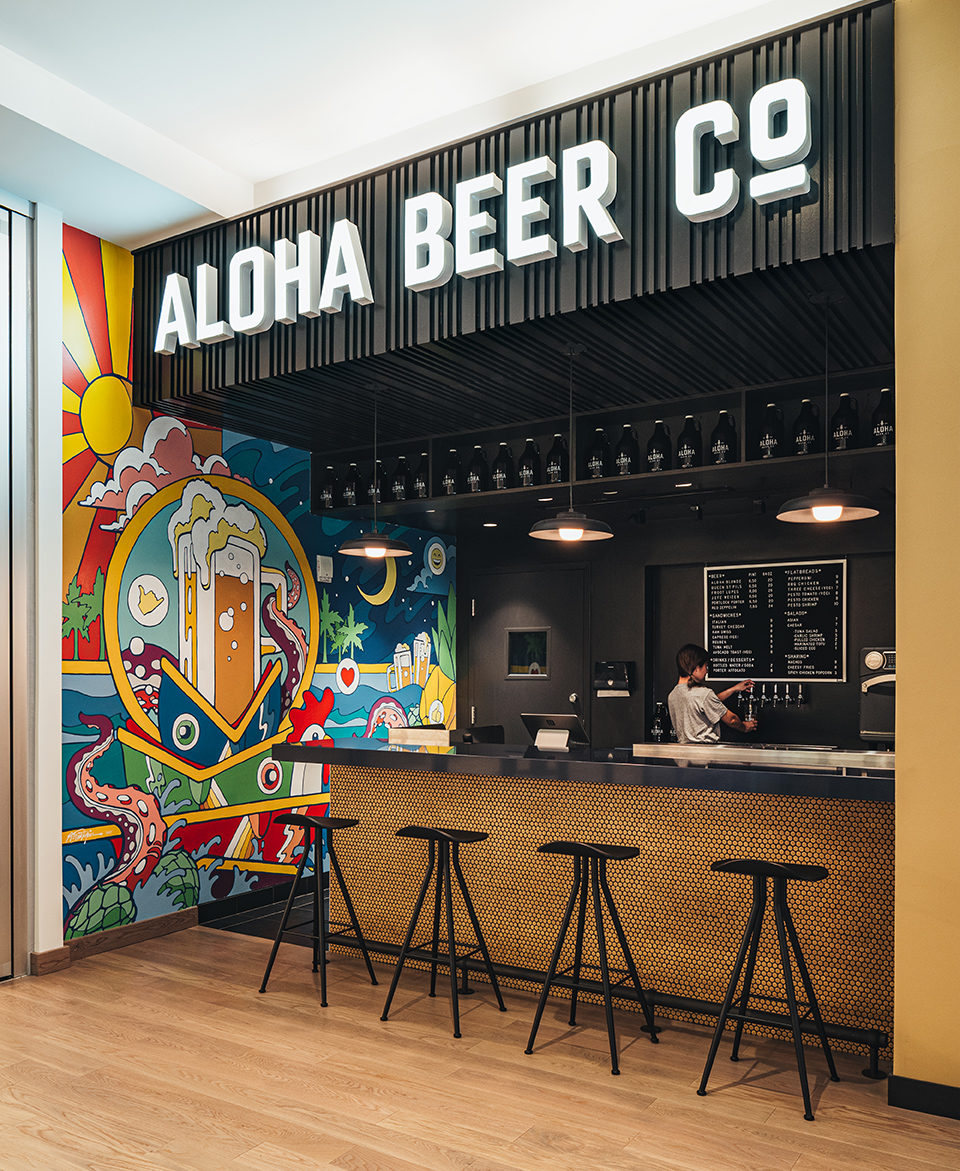 Aloha Beer Co. Downtown is now open in the Central Pacific Bank lobby bringing you quick ʻono bites, fresh brews on tap, and all the good vibes you need.
Aloha Beer Co. Downtown is the place where pau hana is made simple. Why rush into traffic when you can pick up a fruity IPA and fries, talk story in the lobby, and still catch the sunset on your ride home. If you're the type to plan ahead, grab one of their quick lunches during the day and an ice cold growler to crack open later.
InForm Design Directors Jen Toba-Davila and Bob Anderson worked with the owners, Yusuke Ishikawa and Candice Sombrero Ishikawa, to bring this location to life. Ishikawa started off with plans for a larger Waikīkī dine-in experience. With the impact of COVID-19 and when the opportunity for the downtown CPB space presented itself to Ishikawa, it was a simple decision to redirect his efforts to create a new downtown high quality/convenience setup with a curated menu to fit the needs of the new norm.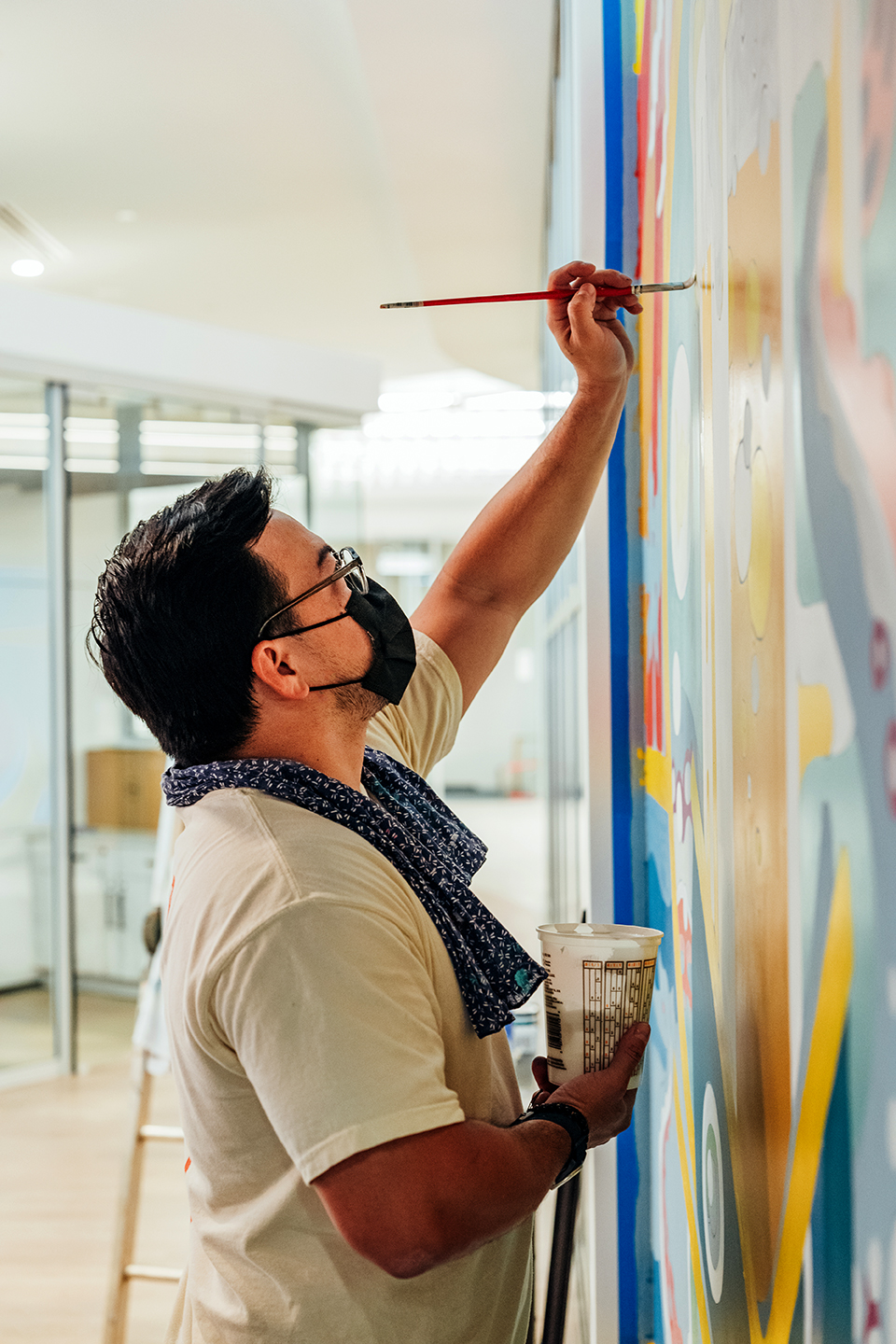 In a seamless intersection of local attitude and modern spunk, Toba-Davila and Anderson's use of a monochromatic palette, along with brass toned mosaic penny rounds (at bar front), and clean minimalistic barstools, give the space a vintage bar feeling. Drawing inspiration from the black metal panels on the façade of the original Aloha Beer location in Kakaʻako, the ceiling and soffit were detailed with fine wood trim and painted black. Creation of a "black box" space also helped frame and accentuate a striking vibrant mural created by world-renowned graphic artist, Matthew Tapia. Anchoring the left wall, the mural, combines inspiration from Matt's favorite 70s artists and the colorful dishes found on the Aloha Beer menu creating an eye-catching retro experience. Tapia called it, "one of the most favorite things Iʻve ever created."
Yusuke Ishikawa shares that plans for Waikīkī is still in the works, which means more beer and more aloha to go around.
Let's make today an Aloha Beer Friday. See you at pau hana!
Cheers!