InForm Design Takes Home Four 2022 ASID Design Excellence Awards
Demonstrating our commitment and attention to detail in both service and design, InForm Design recently took home four awards at 2022 American Society of Interior Designs (ASID) Design Excellence Awards! The awards program honors interior and conceptual designers in Hawai'i who demonstrate creativity, resilience, address client objectives, and overall, represent excellence in the interior design industry.
Our Winning Projects Include:
Ala Moana Hotel by Mantra – Award of Excellence (Hospitality)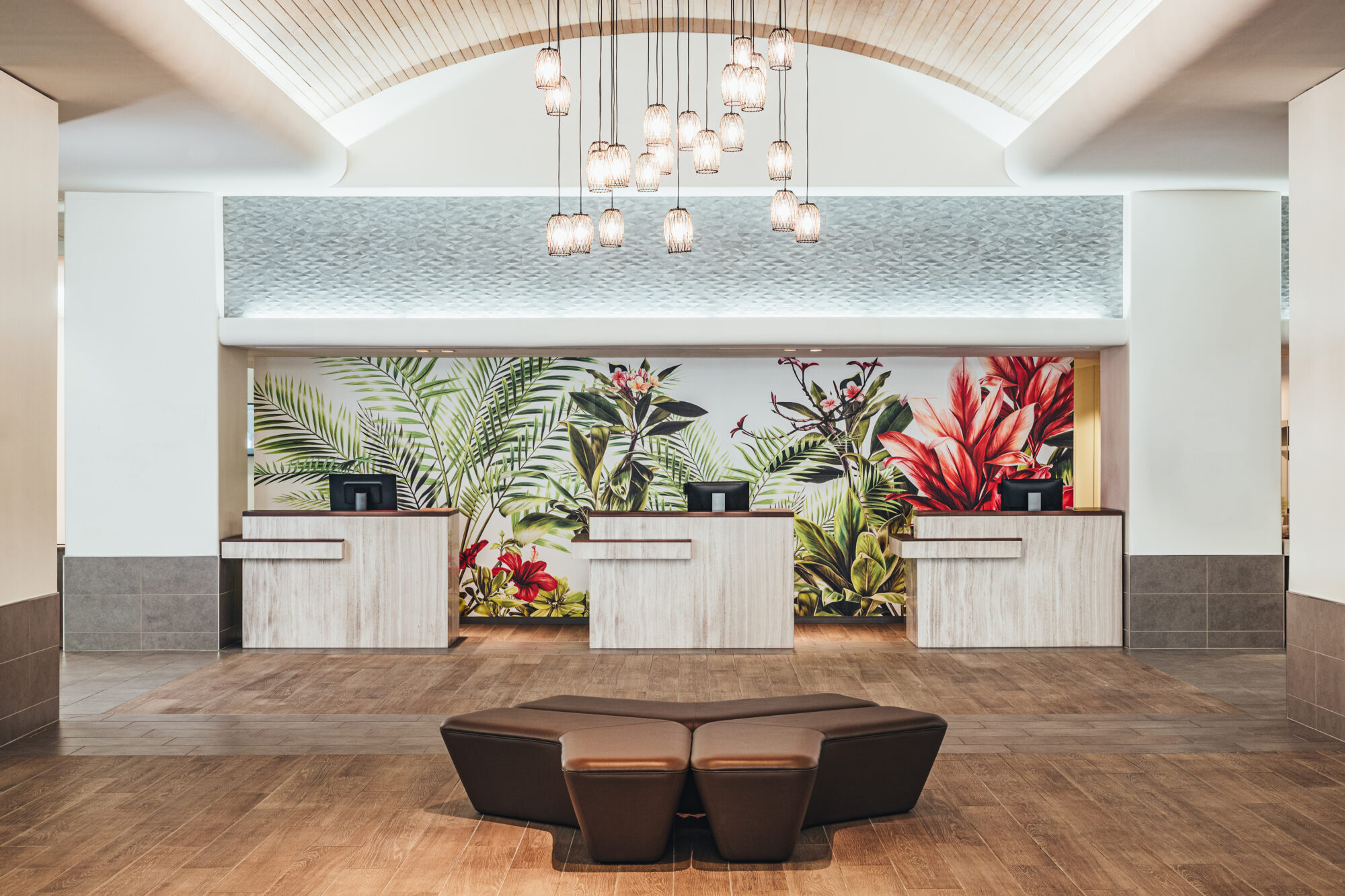 For Ala Moana Hotel's 50th anniversary, InForm Design modernized the common areas and third-floor pool deck in a timeless expression of Hawai'i. In the newly renovated lobby, guests are welcomed by the wood barrel-vaulted ceiling, constellation-inspired large woven chandelier, new furniture, and a 60-foot-long three-panel mural depicting the islands' vibrant flora and fauna. The contemporary design aesthetic extends to the refreshed third-floor pool deck, with its chaise lounge chairs, covered daybeds, and fire pit lounge seating.
Aloha Beer Downtown – Award of Excellence (Restaurant/Bar)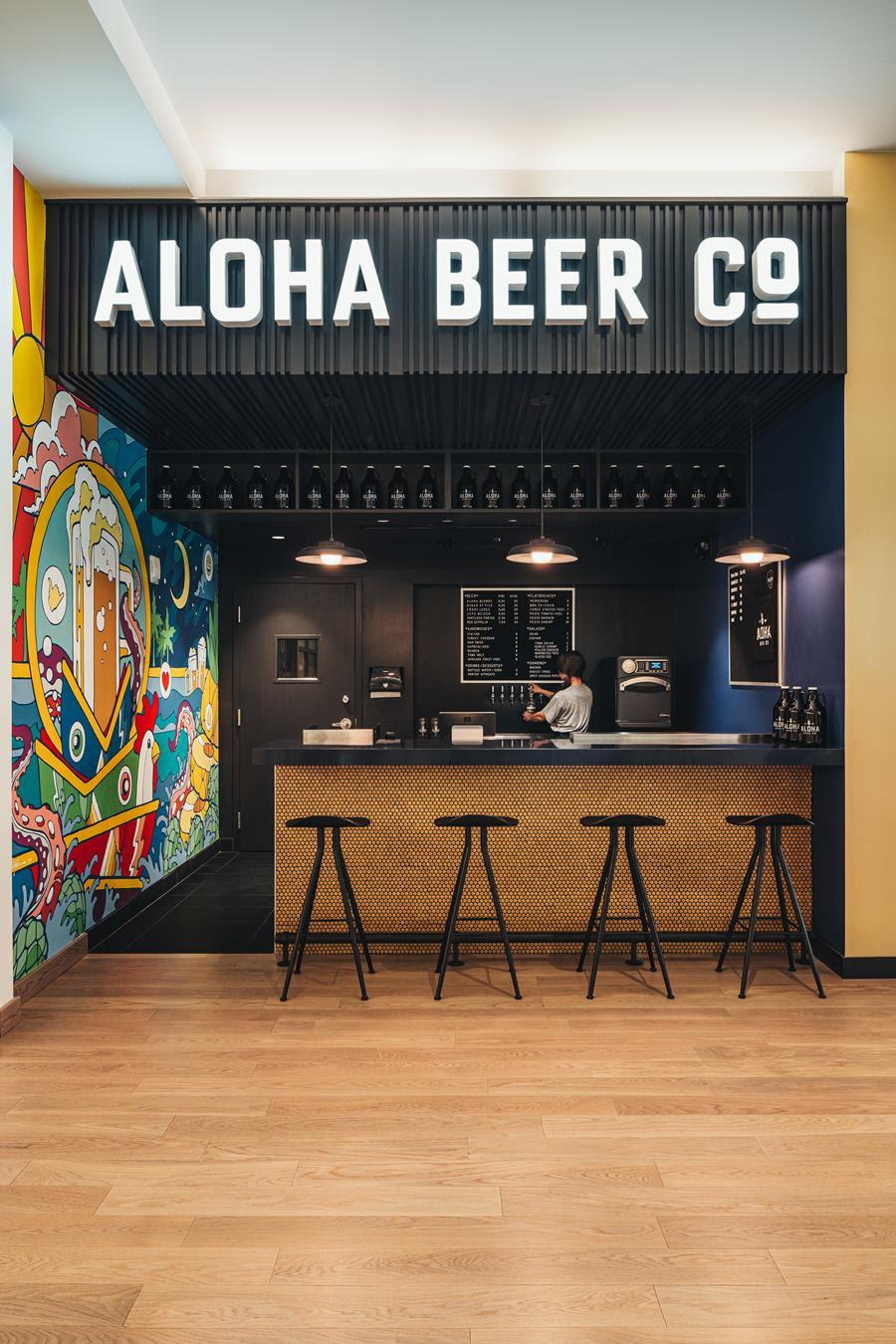 The Aloha Beer Downtown design is a creatively led concept centered around local art that whimsically captures its brand evolution. Despite the restaurant's small footprint, InForm successfully created a high-impact architectural expression that piques interest with limited wall space. Anchored by a striking vibrant wall mural, the compact kiosk is the visual voice of the Aloha Beer Co. brand and creates an eye-catching retro experience for customers and passersby.
Ulana Ward Village Sales Gallery – Award of Excellence (Retail)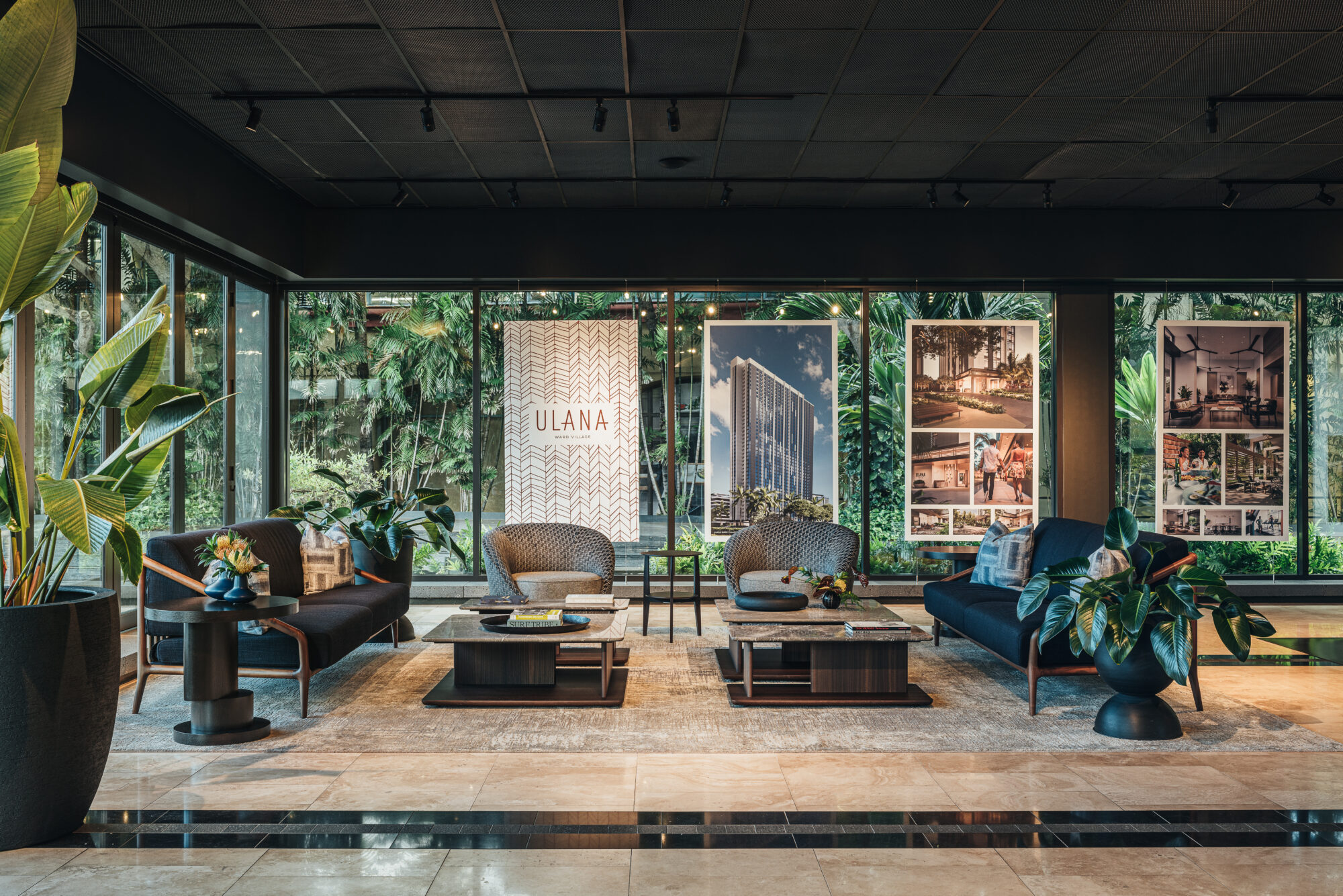 Situated in the heart of Honolulu, Ulana Ward Village is a new 100% reserved residential offering in the highly coveted Kaka'ako area. Our team was tasked with designing the new tower's Sales Gallery, which included repurposing an existing Theatre into an Ulana model kitchen and finish showroom, Sales Gallery refresh, and complete Men's & Women'sRestroom renovation. Our scope of work included space planning, materials and finish selection, construction documents; construction administration; and furniture procurement and installation. The end result was a dramatic transformation that supports the Ulana Ward Village brand.
Ulana Ward Village Custom Desk – Award of Excellence (Millwork)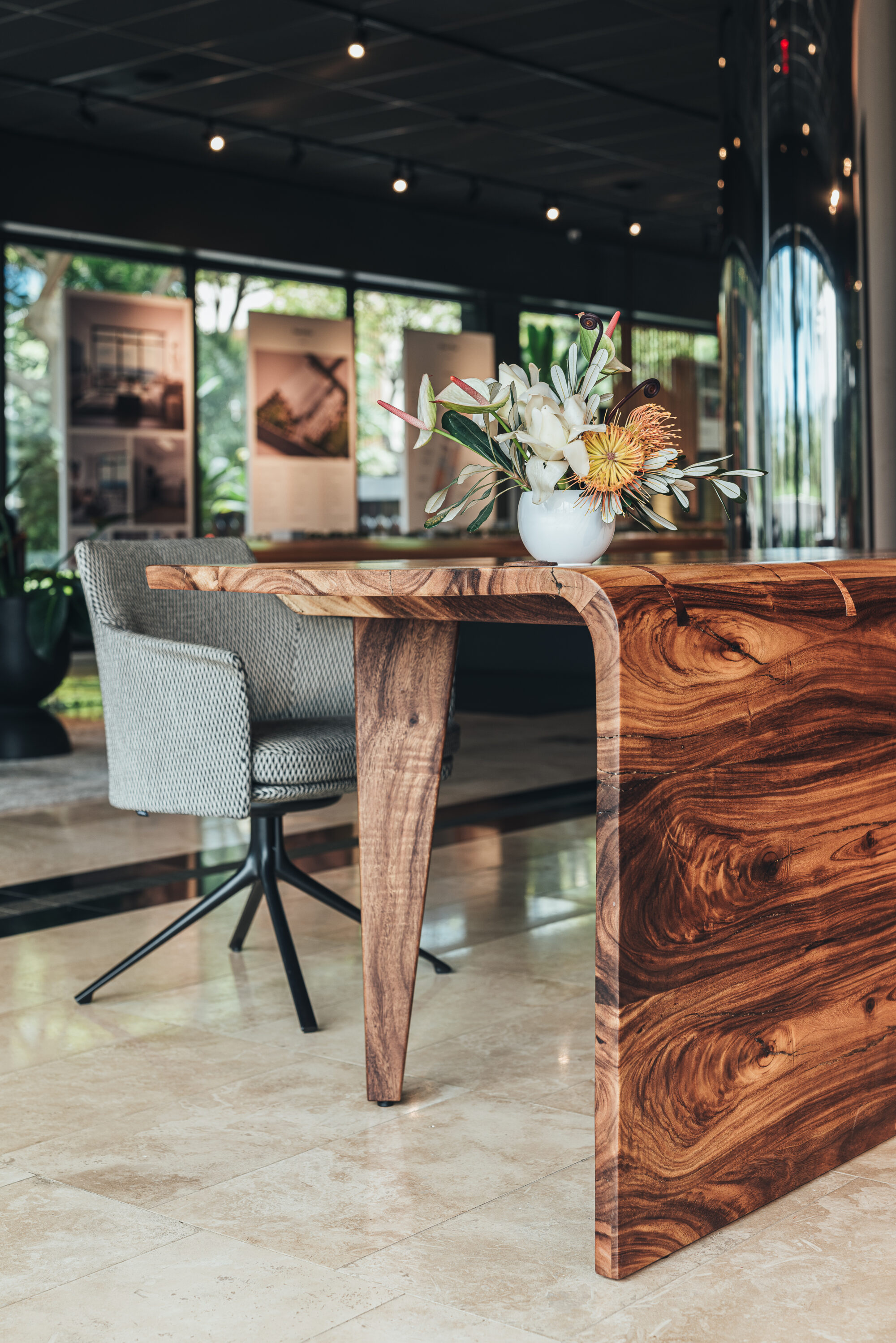 This monkeypod desk was custom designed for the Ulana Ward Village Sales Gallery. We teamed up with a local millworker to create a one-of-a-kind piece that was not only functional and eye-catching, but also paid homage to the IBM Building's mid-century architecture, designed in 1962 by famed Hawaii architect Vladimir Ossipoff. To add a more soulful and handcrafted look, the curved waterfall edge of the desk incorporated butterfly patches which are prevalent in many natural edge Hawaiian style slab tables for both structural as well as decorative purposes.