How a Global Pandemic Changed the Hotel Industry Forever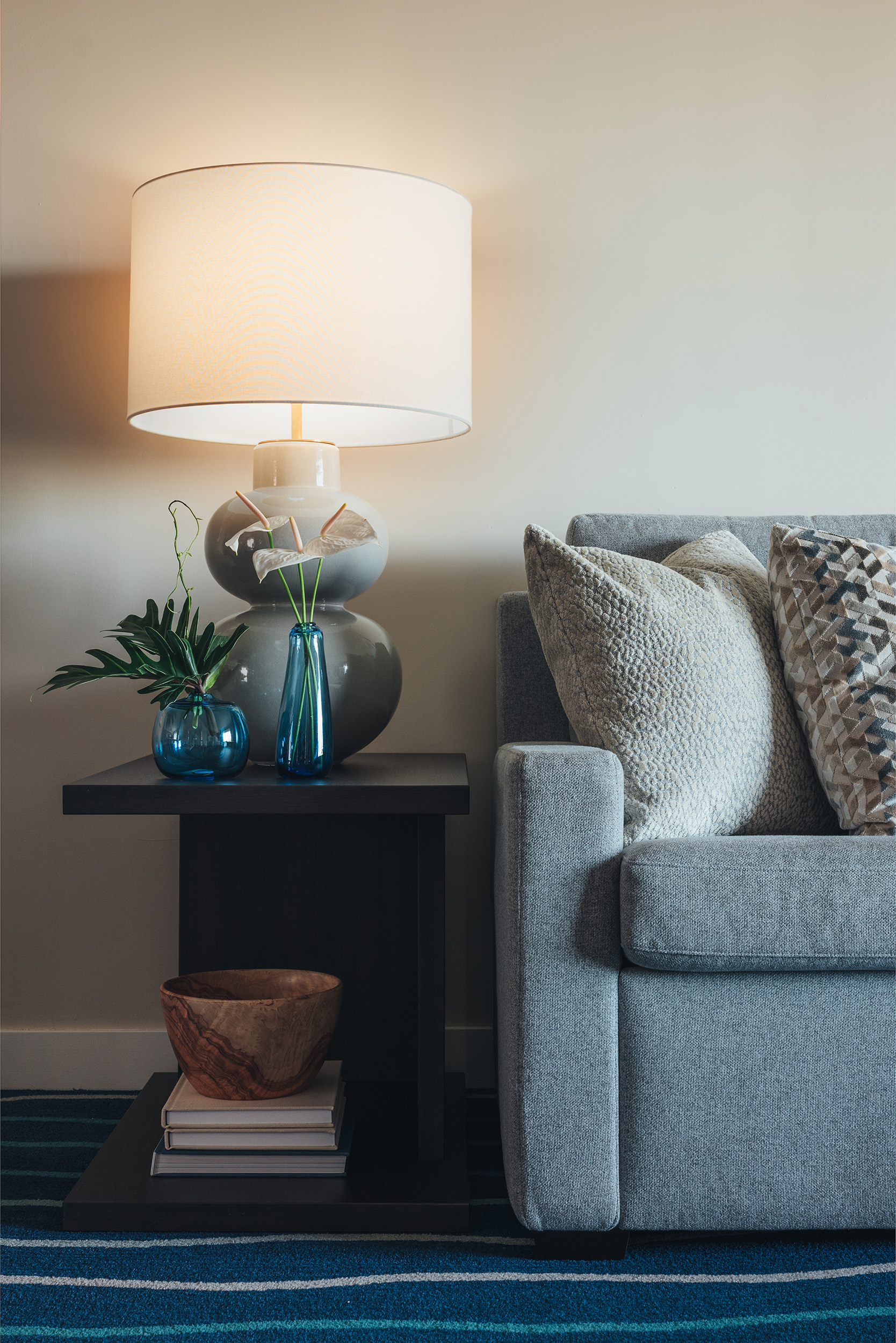 If Covid-19 has taught the world one thing, it is that we now live in a state of constant uncertainty. Concerns over safety, health and wellness, and evolving mandates, haven taken their toll. One of the hardest hit industries has been hospitality. For much of 2019, there was very little travel, which left the hotel industry in a bind. Plane tickets were canceled, weddings and events were put on hold, gatherings were limited, and hotels were left nearly empty. Uncertain as to when the world would get back to "normal," the hotel industry was left with one question, "What do we do now?" For many, there was only one answer and that was to go back to the drawing board. New safety protocols and changing consumer behaviors forced the industry to take a fresh look at how it has always done things and to develop new strategies for responding to today's travel marketplace.
As we approach 2022, the expectation is that travel will resume as more people get vaccinated and destinations become safer. With this will come new approaches in hotel design. Below are just some of the new trends we discovered at the recent HD Expo + Conference.
By their sheer nature, hotels bring people together. However, individuals can expect to navigate through their hotel experience much differently than before. That's partly because of the CDC and other agency regulations and partly consumer demand for health and safety. As a result, hotels have made changes in circulation, furniture layouts, technology, and more. With so many checkpoints normally used in hotels, hoteliers are increasing the use of technology by introducing smart check-ins and hotel keys accessed through mobile devices. Seating has been reduced and furniture layouts have been adjusted to adhere to the six-foot social distancing protocol.
Focus on Outdoor Spaces and Wellness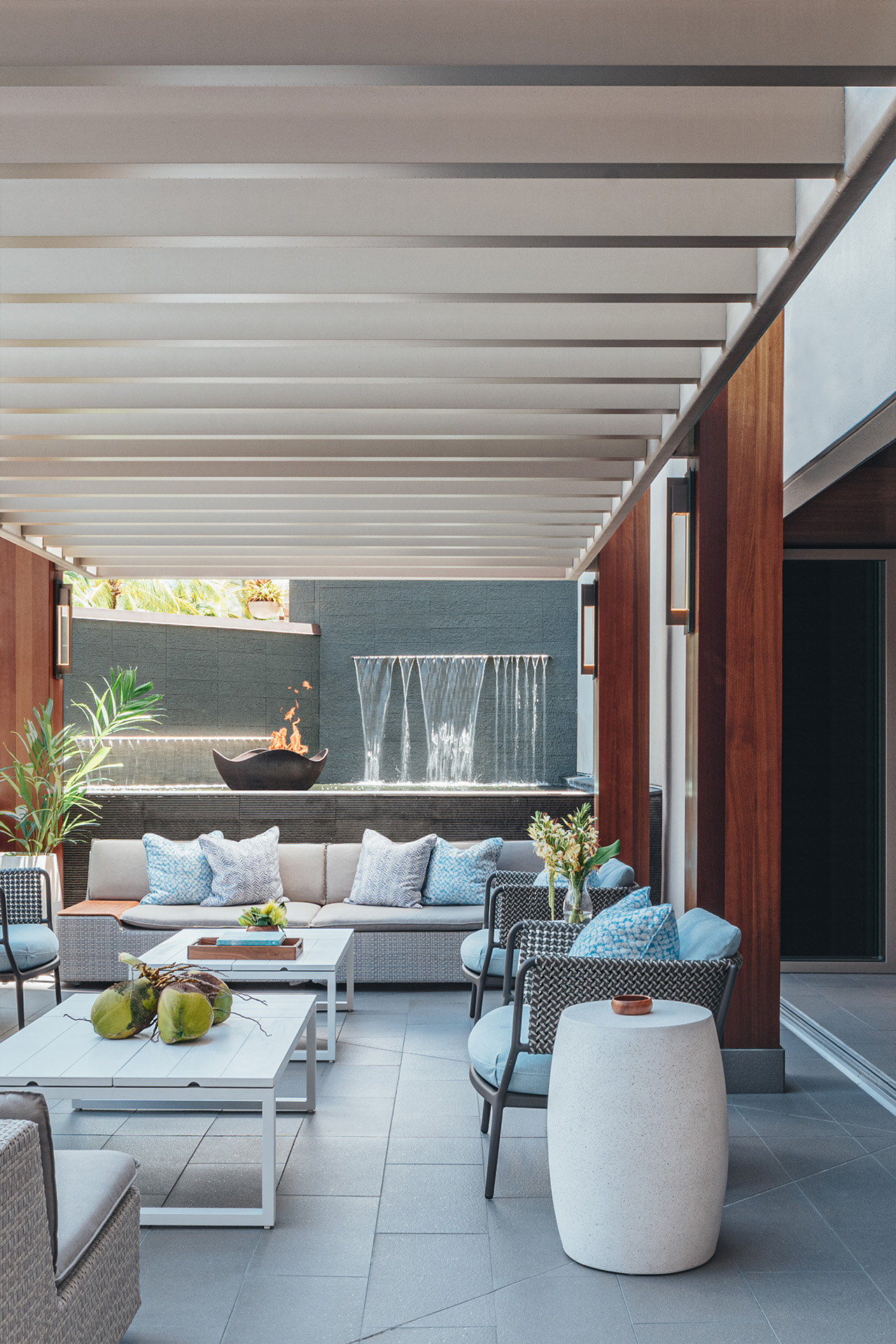 Stay-at-home orders, predictably, have made many individuals yearn for opportunities to be outside as much as possible. It has now become a crucial aspect that hotels integrate biophilic (a love of life or living things) design and provide their users with direct views of nature. Biophilia is proven to help relieve stress, improve cognitive function, and increase mood, health, and well-being. With fewer outdoor restrictions, you can expect to see hoteliers incorporate as much of the outdoors as possible. This could include repurposing outdoor spaces for events, adding more outdoor seating, creating outdoor wellness spaces, and so much more. Weather permitting, the silver lining is that we could all use a little more sunshine!
New Use of Material and Furniture Selections
With heightened sensitivities about cleanliness, there has been a huge emphasis on hygiene and cleanable materials. Throws and decorative pillows in guest rooms are going by the wayside to reduce the spread of germs. Instead, we are seeing a rise in the use of anti-bacterial materials, easily cleanable surfaces, LED lightbulbs, and hardwood flooring. While guest rooms almost always feature carpet flooring, we can expect to see this weeded out in some hotels due to the fact that hardwood flooring is much easier to keep clean.
Furniture Trends Post Covid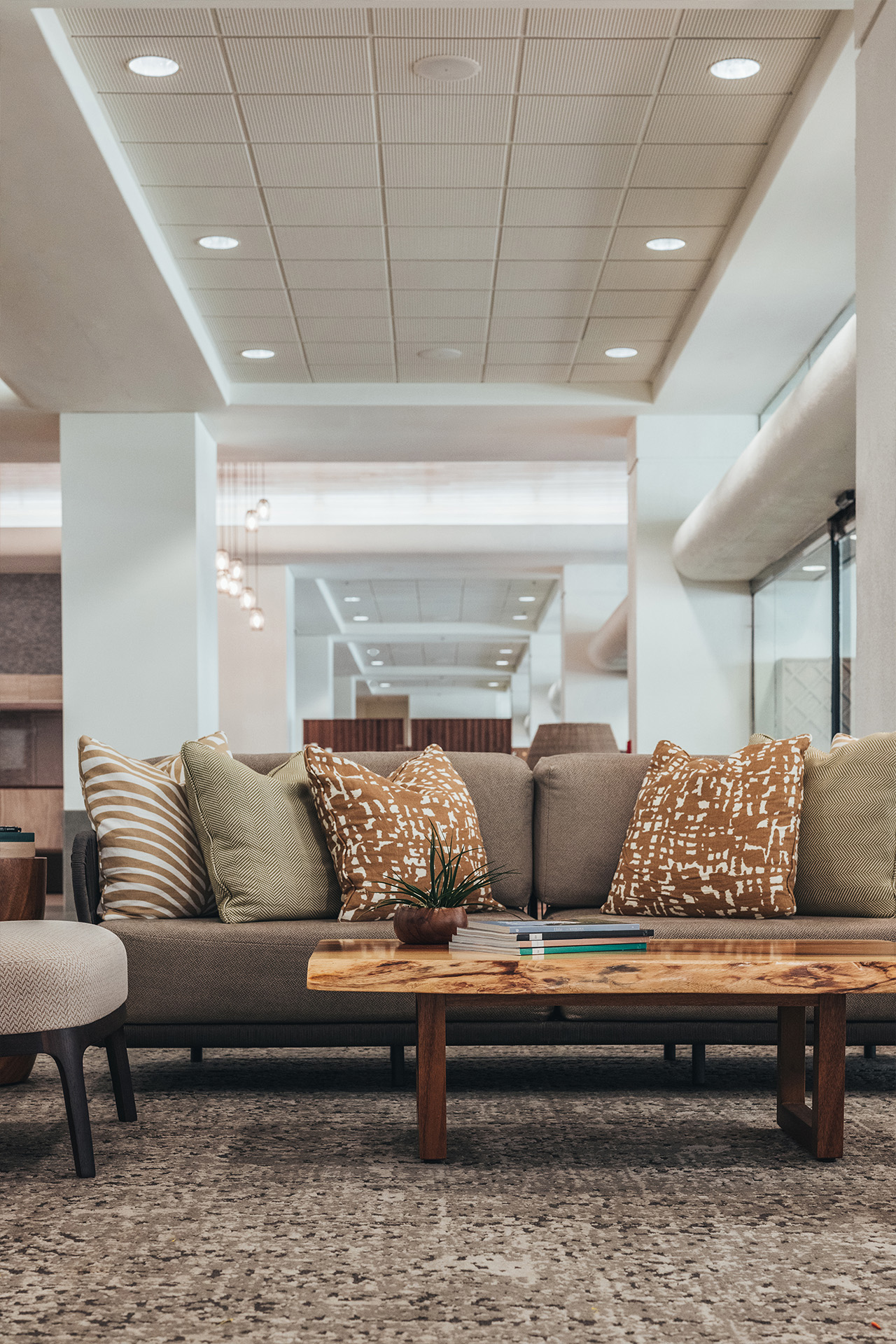 After almost two years of this global pandemic, the importance of mental and psychological health is rising. Hoteliers are taking note and making changes to their furniture. According to Mikki Brammer from Architectural Digest and Trend Forecaster Patti Carpenter, most individuals are craving some sense of comfort one way or another, especially after being isolated for so long. "We crave this feeling of comfort, like a warm hug from a trusted friend. The rise of curvaceous sofas and chairs will continue, with the arms wrapping even further around," Carpenter says. The sofa, which is something most of us would have thought of as a place for communal gathering or to take a short rest, is now a place we go to for more than just one thing. Post Covid, the sofa is regaining popularity as a location for not only resting but also working, sleeping, and even eating. With that, users are looking for more comfort not just in the furniture itself but in its look and display as well.
Covid-19, or as we like to call it in the design world, The Great Hospitality Reset, has brought numerous challenges over the past year-and-a-half to which everyone has had to adapt. We now get the chance to see how the hotel industry responded to overcome these challenges through design ideas that create a new and innovative user experience. Andy Grove, the founder of Intel, said in 1994, "Bad companies are destroyed by a crisis; good companies survive the crisis, but great companies are defined by a crisis".
Coming up, see more ways Covid has impacted the hospitality market and what they have done to redefine themselves during this ever-changing crisis.