A Cool Refresh – Hilton Hokulani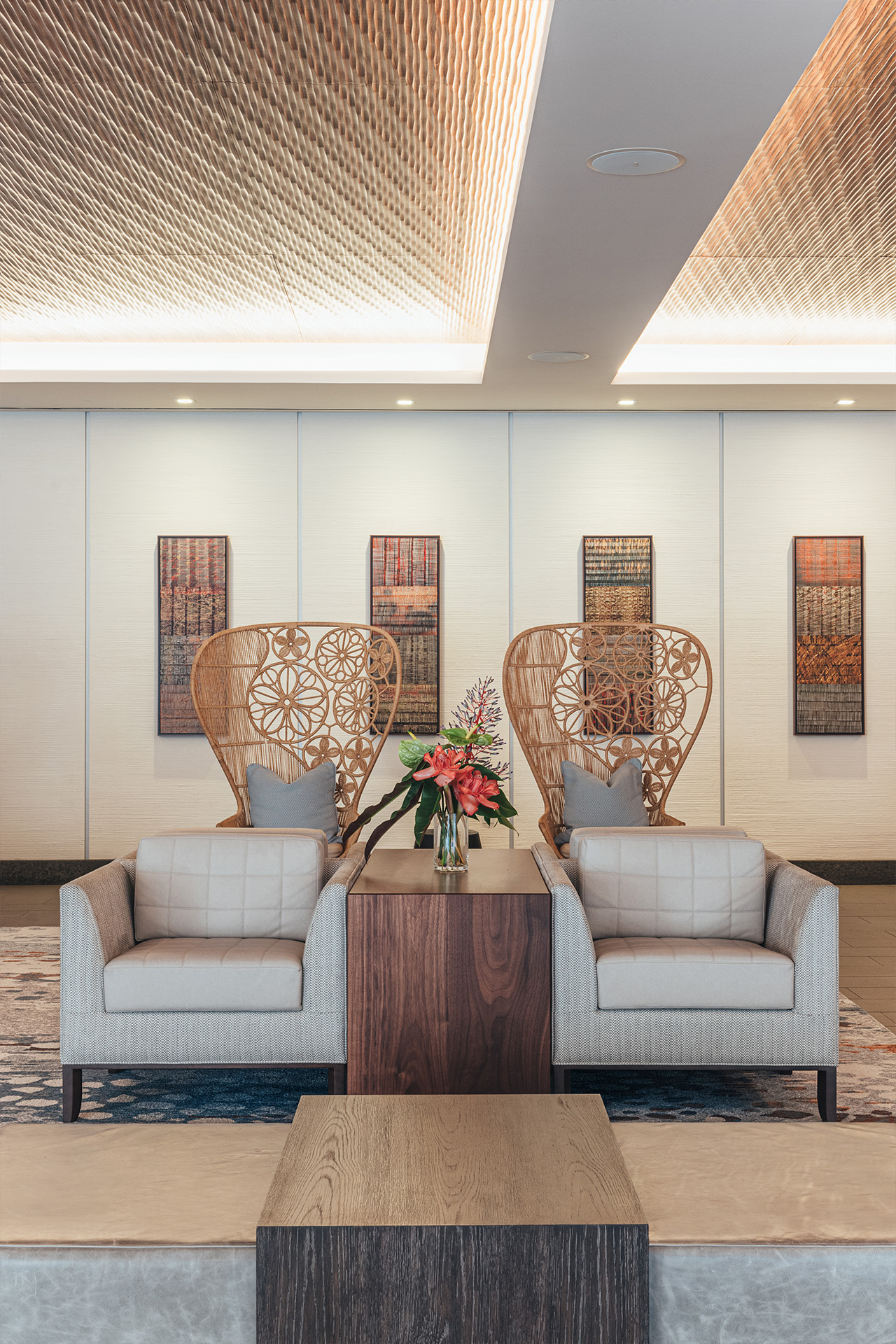 Hilton Hokulani welcomes visitors back with a contemporary and refreshed ground floor experience. As a repeat client, Hilton Grand Vacations (HGV) recognized InForm's ability to respect its globally recognized brand while thoughtfully introducing a local sense of place.
InForm's designer Jen Toba-Davila successfully addressed the challenges of working within the constraints of reinventing the existing architectural space at a sensible cost. The design approach focused on counterbalances to complement the existing interior architecture and color palette, respect the HGV's well-recognized brand design and thoughtfully re-imagine the furniture package to respond to the Client's needs.
The reimagined lobby unveiled a cooler color palette, introducing soft blue and gray tones to help lighten and brighten the space. A new custom area rug sets the backdrop to the refreshed palette and brings in a feminine voice to the space.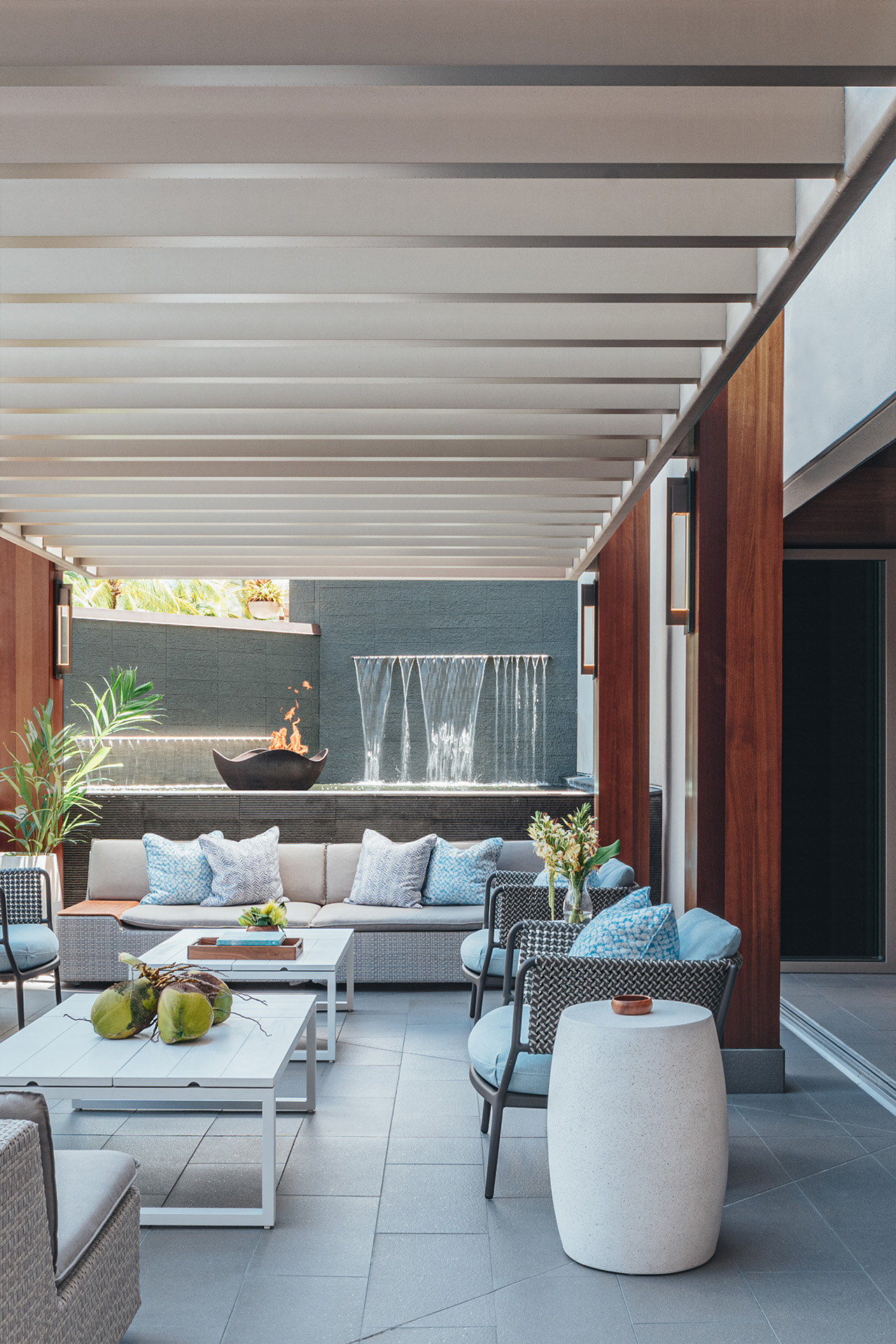 InForm examined and improved the lobby's circulation flow by re-organizing the furniture layout and reorienting the seating to face the exterior trellised lanai lounge, allowing guests to take advantage of the views out and waterfall backdrop.
The outdoor lounge was also revamped with contemporary outdoor furniture featuring neutral tones with strong pops of blue hues to complement the lobby color scheme and pick up on the natural tones and variances of Hawaiʻi's ocean landscape. Potted plants throughout the space adds to the overall ambiance, brings in lushness and vegetation, and provides balance to the predominant hard stone surface finishes.
The end result is a lobby level that provides a stronger connection between the indoor and outdoor spaces in a setting that celebrates the natural elements of light, fire, water, stone, and wood.