The design for The Kahala Hotel & Resort is timeless and regal.
CLIENT: The Kahala Hotel & Resort
LOCATION: Honolulu, HI
AREA: 4,000 SqFt. (Lobby, Retail, Plumeria & Seaside Grill)
AREA: 4,530 SqFt. (Hoku's Restaurant)
COMPLETED: 2018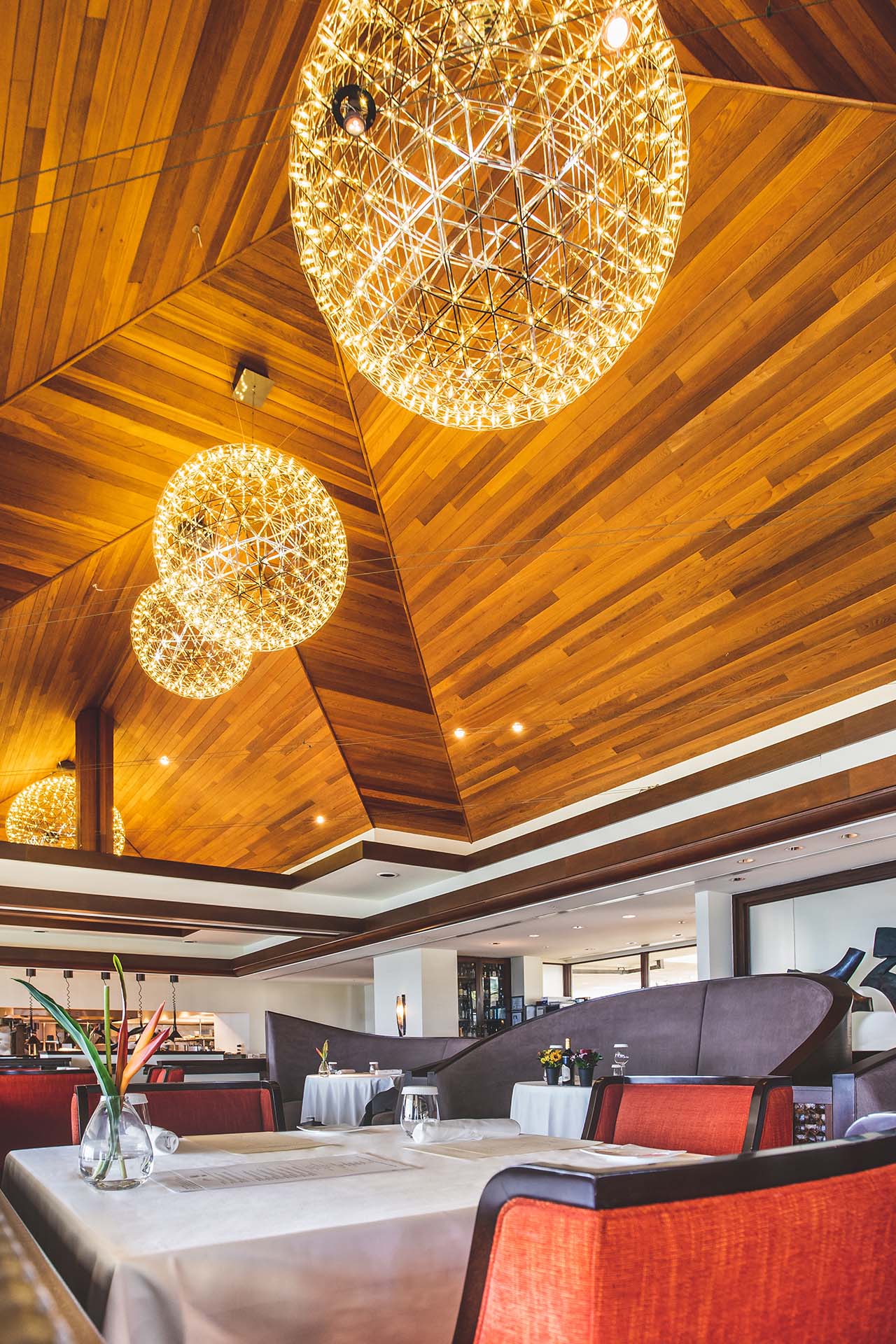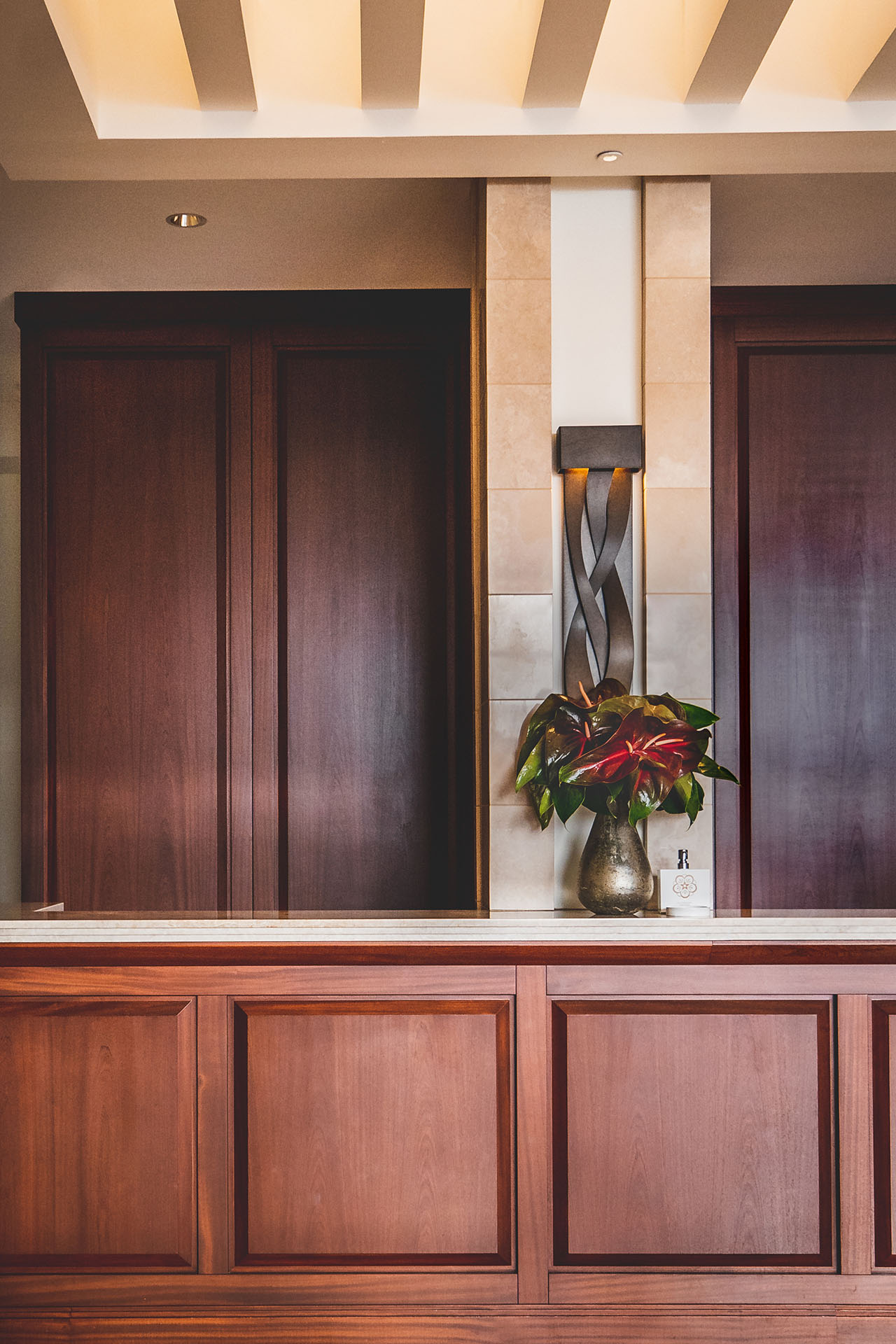 It has been a pleasure to work with Chad and his team at InForm Design. We are more than pleased with the results, well planned, functional, and on-point with the look and feel we envisioned. The team at InForm Design are seasoned professionals, and go above and beyond to get the job done.
Luxurious and legendary, The Kahala Hotel & Resort is a full-service spa and resort destination providing unparalleled Hawaiian hospitality in a serene oceanfront environment. Arriving at this beautiful resort is an experience in itself that recalls the graceful hospitality of "old Hawaiʻi."  The design for The Kahala is timeless and regal.
The same design principles were applied to the Hoku's Restaurant refresh, which presents modern fine dining in a relaxed and fun setting. Hoku is Hawaiian for 'star,' which formed the theme for the redesign. Custom-made light fixtures resemble hoku and booths have been updated with gently curving partitions reminiscent of waves. Custom star-shaped brass wall inserts were used in the Chef's new service counter. The dining room's vaulted ceiling is fitted with its own constellation through a series of large round pendant lights with hundreds of points of light. Intriguing textural elements, including bronze marble inlay, coconut shells and black granite, offer stimulation for the senses.
Refurbishment of the front desk, concierge, retail outlets and The Kahala Spa reception rounded out the renovation of this iconic landmark resort in East Honolulu.
The Kahala Hotel & Resort has been recognized in numerous Hawaiʻi Magazine Readers' Choice Awards categories, including: Top 10 Best Luxury Hotel, Top 3 Best Boutique Hotel, Top 10, Best Hotel for Romance, and Top 5 Best Resort Spa.