Louis Vuitton – Ala Moana Center
Prominently located in the luxury retail corner of Hawaii's premier shopping center, the Louis Vuitton Ala Moana Global Store's two-story glass facade showcases the heritage brand's renowned logo in a sleek modern approach
CLIENT: Louis Vuitton
LOCATION: Ala Moana Center, Honolulu, HI
BUILDING AREA: 11,084 SqFt.
COMPLETED: 2006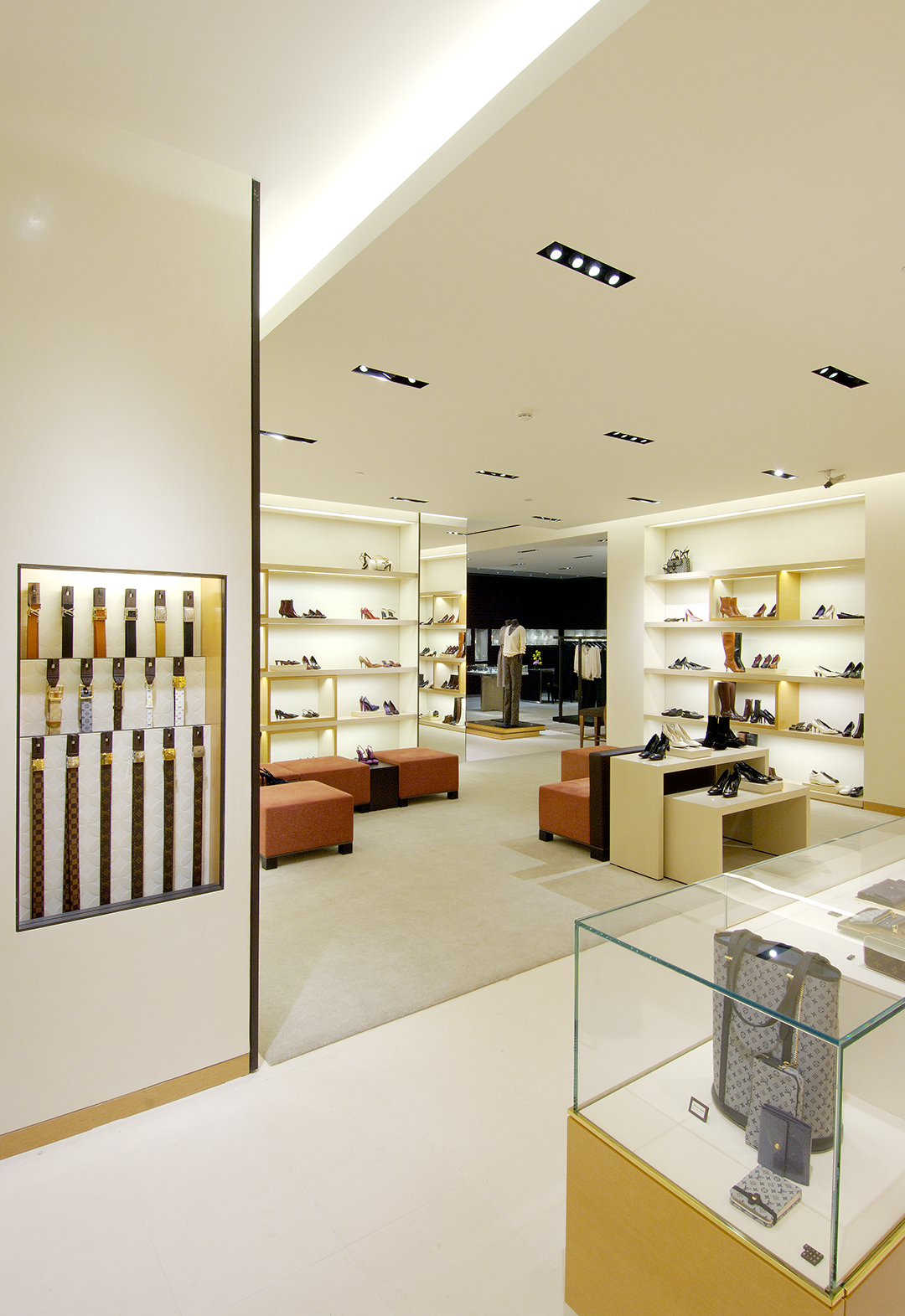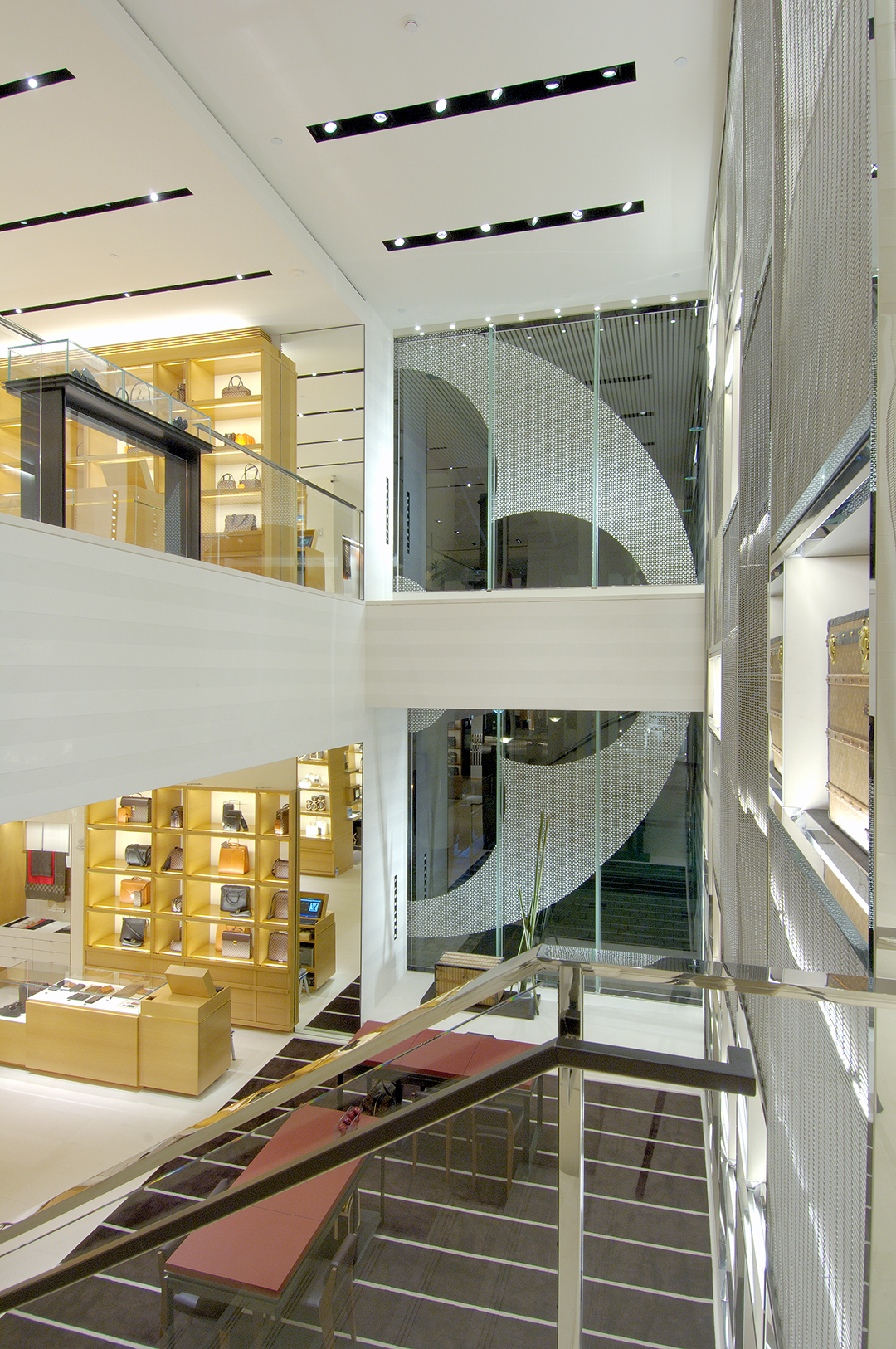 This two-story glass façade required tight dimensional controls on the structural and glass detailing such that none of the tens of thousands of tiny Louis Vuitton logos were cut across the entire width and height of the "moiré" (shimmering) façade.
Prominently located at the luxury retail corner of Ala Moana Center, Hawaii's premier shopping center, the Louis Vuitton Global Store is designed with a two-story glass façade containing thousands of logo cutouts of translucent textured film in front of mirrors creating a moire or shimmering effect.
To draw the customer to the second floor, the store expansion and renovation featured a 25 foot high trunk wall finished with a custom suspended stainless steel screen. A large opening on Ala Moana Center's 3rd level was cut to install the modern glass-rail and stone-clad staircase. A state-of-the-art LED video tower presents the latest collections and adds a 21st century touch to the heritage brand. Custom display cases were designed to exhibit the new watch collection. The entire store was finished in Venetian Plaster to complete the atmosphere of ultimate luxury.