CLIENT:  Hawaii Community Federal Credit Union (HCFCU)
LOCATION:  Kailua-Kona, Hawaii Island
BUILDING AREA:  5,600 sq. ft.
COMPLETED:  2023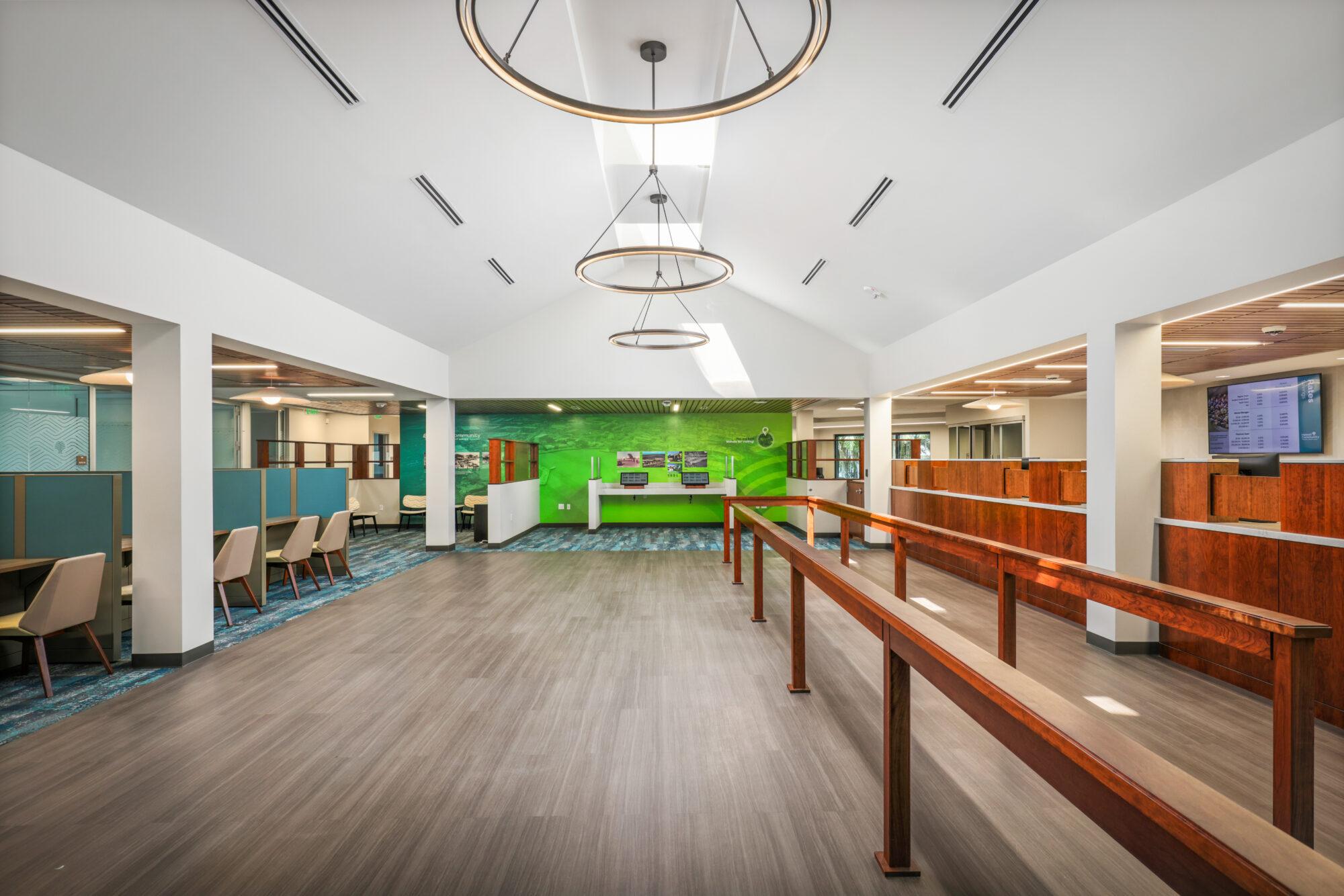 Creating a deep significance and connection to staff, customers and the community were the goals of this renovation and modernization project. As retail and hospitality specialists, our design approach was to elevate the customer's banking experience with a fresh new look to not only strengthen the brand but also to improve operational efficiency, privacy and security.
Our design sought to express links to the concepts in HCFCU's logo. The intertwining and growing together imagery in the logo were manifested in material patterns. The water and land symbols were captured through colors and textures that are rooted in nature.
Our team collaborated closely with HCFCU to refresh and reenergize the one-story building. The new design reflects the company's commitment to the community and embraces the history of the area. The space is open and inviting while at the same time provides a degree of privacy for personal banking transactions.
We were responsible for the conceptual design, schematic design, construction documents, bidding, and permit/construction contract administration. Our work also included signage and wayfinding, exterior repair, skylight replacement and roof repair. The work was completed in phases to allow for ongoing business operations.