ALA MOANA HOTEL SPECIALITY SUITES
Repeat client Ala Moana Hotel by Mantra approached InForm Design to refresh nine of its Specialty Suites, ranging from studios to a four-bedroom, four-bathroom suite.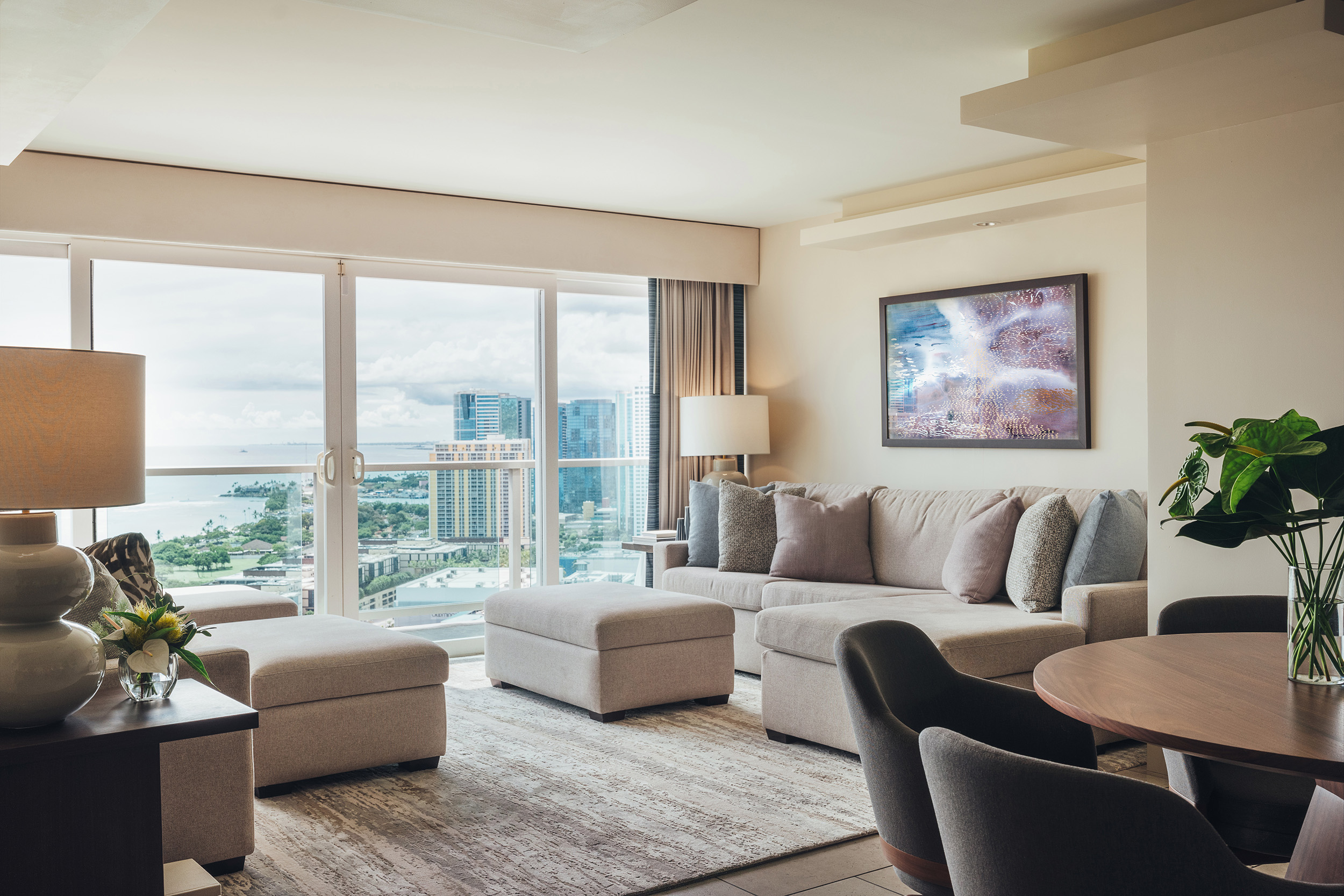 CLIENT: Ala Moana Hotel by Mantra
LOCATION: Honolulu, HI
BUILDING AREA: 13,081 SqFt.
COMPLETED: 2021
The specialty suites were reborn with a modern aesthetic that melds tropical Hawaiian influence with a timeless and contemporary flavor. We approached the project similarly to that of a residential one, ensuring elements were thoughtful, unique and memorable.
The challenge was to reinvent the suites while working with the existing finishes and recently installed multi-colored dramatic blue graphic carpet, all on a limited budget. The previously maple toned, eclectic-styled interiors were transformed into an elevated yet easygoing environment that upgrades the suites to the modern times.
We opted for a streamlined and neutral palette incorporating soft ocean blues to help tie the new furnishings to the existing carpet, browns, cremes, and seafoam green — a nod to the natural landscape and the world-famous Ala Moana Beach across the street.
We thought about the texture—both visually and to the touch—to create layers that would feel interesting and be noticed throughout a person's stay. Just as one discovers personal and subjective moments in Hawai'i's environment, we wanted that to occur on a smaller scale in the suites.
While there is a repetition of design elements at the Ala Moana Hotel Specialty Suites, subtle color shifts and small differences in seat good types and artwork make a big impact in differentiating the suites, allowing guests to have a familiar yet fresh experience each time they return.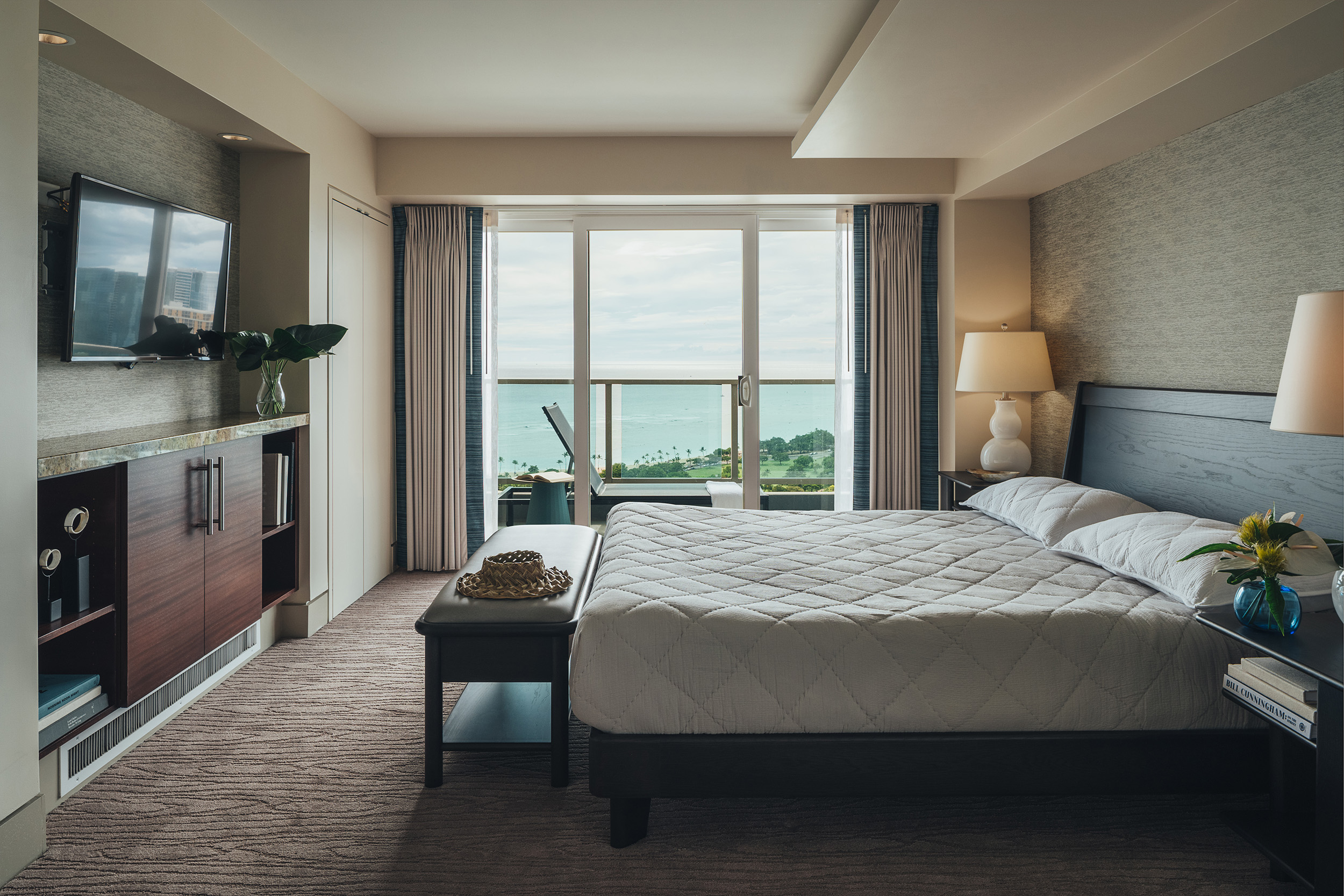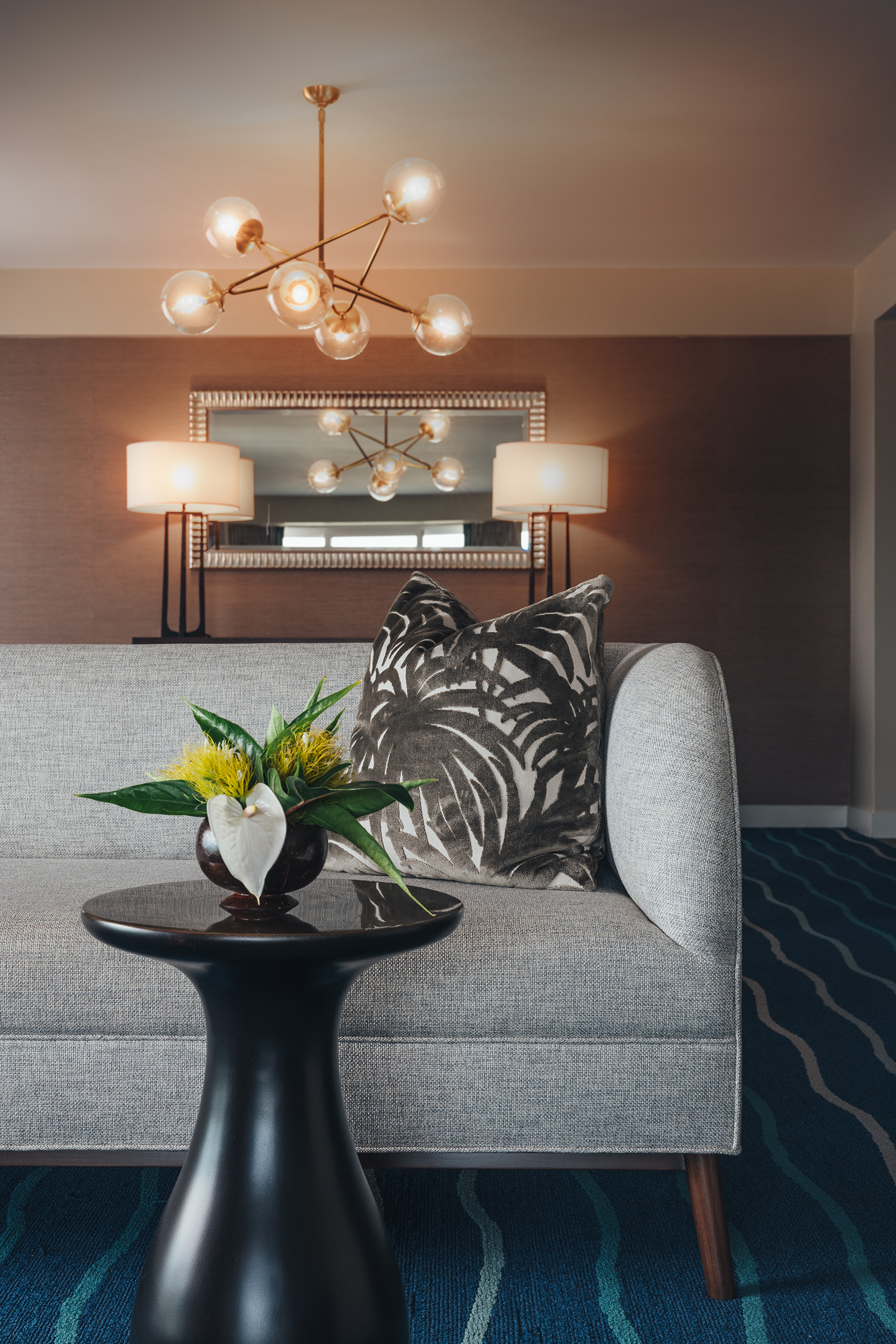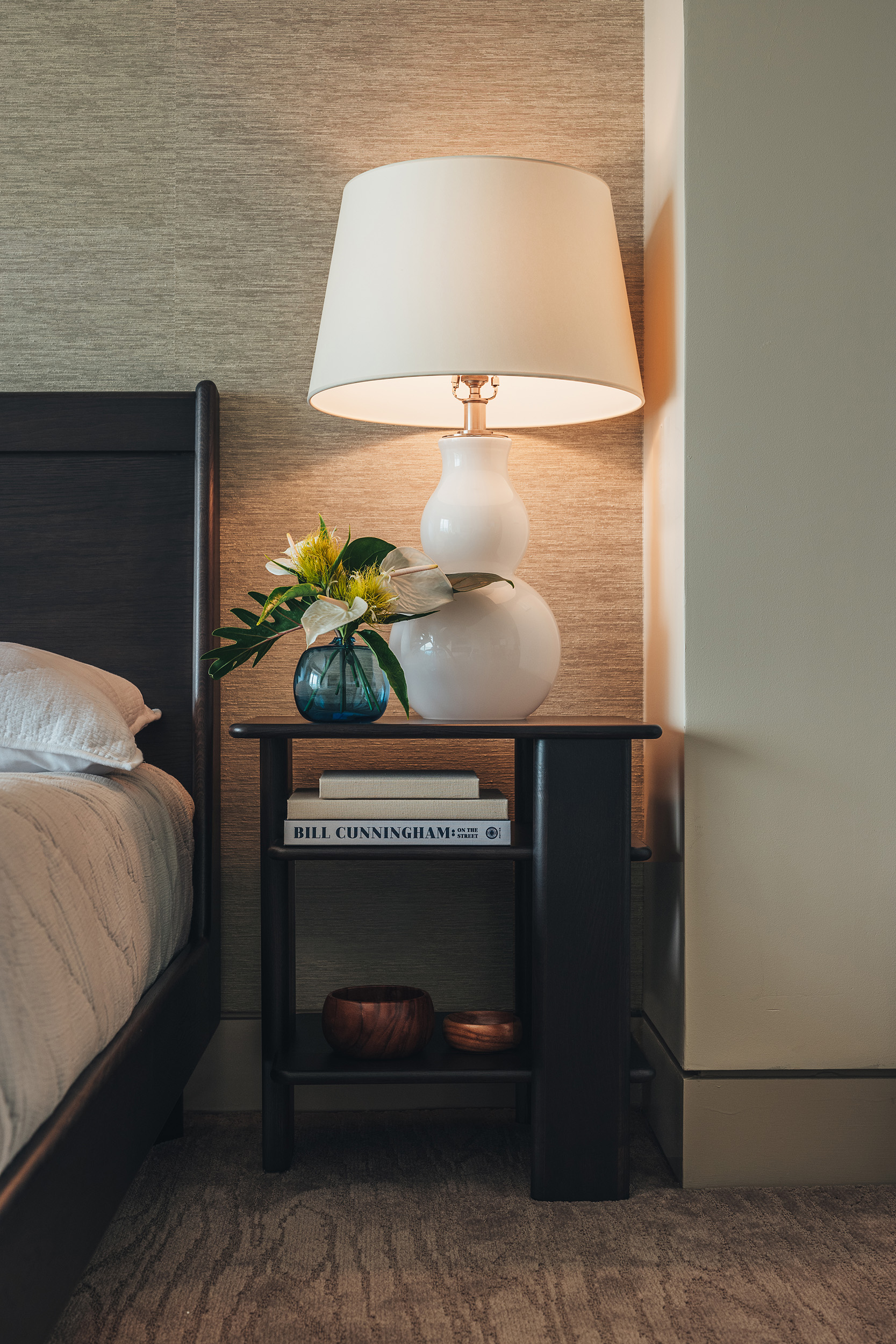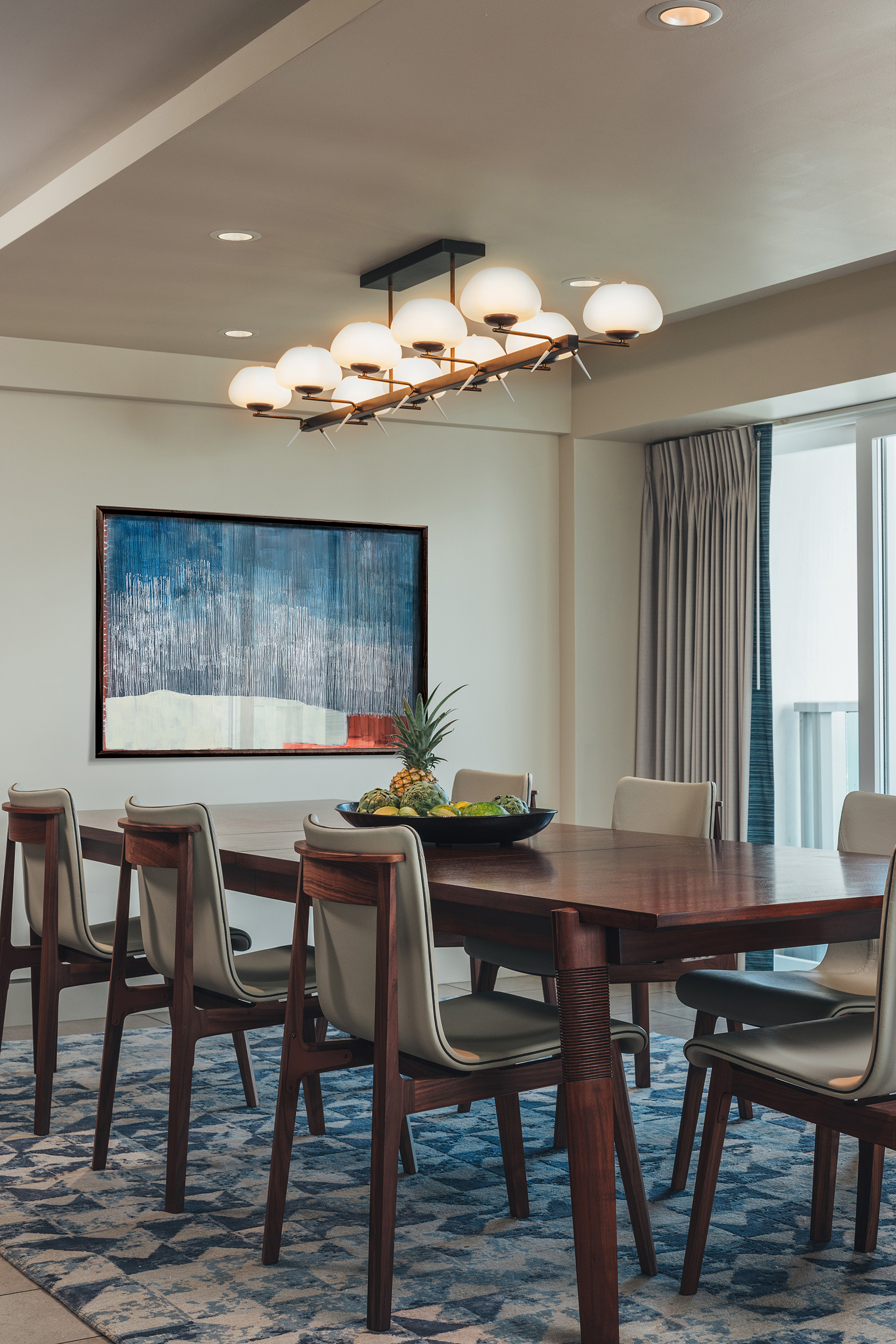 We completely reimagined the identity of each suite to become a home-away-from-home for the sophisticated traveler.